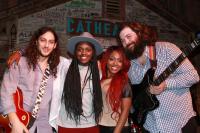 Wilmington, N.C.: A 'cool' change is on the horizon as the 21st annual Cape Fear Blues Festival announces a new date and opening night format. This year the 2016 Cape Fear Blues Festival will be held June 17-19, nearly a month earlier—and a few degrees cooler—than festivals past. There's also a change to the Friday night format. In lieu of the traditional blues cruise, the festival kick-off concert will be held along Wilmington's award-winning riverfront during the popular (and free) Downtown Sundown summer concert series Friday evening from 6:00 p.m. until 10:00 p.m. Wilmington Downtown, Inc., in partnership with the Cape Fear Blues Society, will present SOUTHERN AVENUE, a high-energy, Memphis-based national recording act that is rooted in soul, blues and R&B. Local blues favorite Snake Malone & The Black Cat Bone will open with a horn-charged playlist of Chicago, Memphis and West Coast-style blues that includes original songs and covers by blues legends. The free concert will resonate with blues fans while introducing the genre to a wider audience.
 As the Cape Fear Blues Festival evolves, it remains committed to bringing authentic blues to Wilmington, North Carolina. To celebrate its 21st year, the festival offers a full weekend of nonstop blues performances in a variety of styles. This year's lineup of talent will showcase memorable performances by touring blues artists from Memphis and Chicago, noted regional performers and talented local blues musicians. Wilmington's premier blues music venues—Rusty Nail Saloon and Ted's Fun on the River (an official WoodSongs Coffeehouse)—will host the 2016 Cape Fear Blues Festival. In addition to the Downtown Sundown opening night concert, there's a Saturday headline concert featuring Chicago bluesman JON MCDONALD and his band, followed by a Blues Party with Triangle rockabilly band THE RUSTED NAILS. The three-day all-blues celebration will also include a blues workshop and acoustic showcase on Saturday, and an all-day blues jam on Sunday. 
2016 CAPE FEAR BLUES FESTIVAL SCHEDULE OF EVENTS:
FRIDAY, June 17: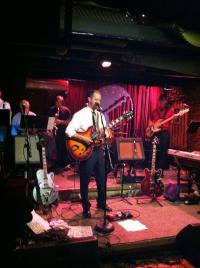 DOWNTOWN SUNDOWN opening night concert (6:00 p.m. until 10:00 p.m.) is set against the scenic backdrop of a blues-filled Cape Fear River sunset. Get ready for some high-energy blues when headliner SOUTHERN AVENUE electrifies the stage with a Memphis sound that is deeply rooted in the blues with an edge that blends soul, gospel, funk and rock. Opening act Snake Malone & The Black Cat Bone will get things heated up beginning at 6:00 p.m. The Downtown Sundown (corner of Water & Princess streets) concert is free.  
RUSTY NAIL BLUES PARTY grooves on until the wee hours at The Rusty Nail Saloon (1310 South 5th Street, 910-251-1888), beginning at 8:00 p.m. with music that's guaranteed to jump up and shake the room by the Fat Bastard Blues Band from Mebane, N.C. (cover charge at door).
SATURDAY, June 18:
ACOUSTIC BLUES WORKSHOP at Finkelstein Music (6 S. Front Street, Wilmington), starting at 11:00 a.m. This year's featured workshop musician is Wilmington's own funky piano master and songwriter Jim Nelson. As front man for Nelson & The Rock-A-Fellas, Jim's quartet plays blues and swamp-drenched soul in the style of Ray Charles and Professor Longhair. Free; limited seating. Call 910-762-5662 for details.
 ACOUSTIC BLUES show (1:00 p.m.) with Spider Mike Bochey & Friends at Ted's Fun on the River (2 Castle Street), Wilmington's favorite listening room. For details, call 910-231-3379.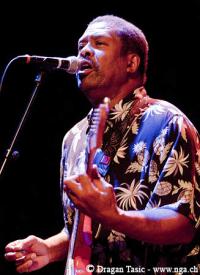 SATURDAY BLUES CONCERT & BEER TENT (3:00 p.m.) at The Rusty Nail gets the party started when Wilmington rockabilly favorites Slippery Jake & the Bad Brakes, Greensboro soloist David Bolton and the acoustic Cassiopeia Duo open for this year's headliner, Chicago blues guitarist/recording artist JON MCDONALD & BAND. As and leader for Magic Slim & The Teardrops for 13 years, Jon McDonald has worked with epic blues legends Koko Taylor, Hubert Sumlin, and Junior Wells and has performed with Keb Mo', Paul Butterfield, Taj Mahal, Johnny Winter, Rory Gallagher, and Les Paul, among others. So bring a lawn chair, but leave coolers behind. Vendors will sell food and beer. Tickets ($20 in advance/ $25 at door) are available at www.capefearblues.org or 910-251-1888.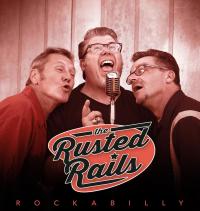 SATURDAY NIGHT BLUES PARTY (8:00 p.m. also at Rusty Nail Saloon) continues the music and revelry indoors as The Rusted Nails bring down the house, rockabilly-style. Cover charge applies. 
SUNDAY, June 19:
The free ALL-DAY BLUES JAM begins Sunday at 12:00 noon under the tent at The Rusty Nail. Hosted by the Cape Fear Blues Society, this is a festival highlight for blues listeners and musicians. Bring a lawn chair. No coolers; no pets allowed.  Beverages and food available for sale. At 6:00 p.m., there will be a drawing for a finely-crafted Martin Dreadnought Junior acoustic guitar, donated by Finkelstein Music.
For more details about the Cape Fear Blues Society and the Cape Fear Blues Festival, visit the festival website at www.capefearblues.org or call 910-350-8822. 
Experience summer bliss and a steady dose of live music from Wilmington's award-winning Riverwalk to ocean Boardwalks at nearby island beaches. For a free Official Visitors Guide for Wilmington, North Carolina's historic river district and the island beaches of Carolina Beach, Kure Beach, and Wrightsville Beach, call 1-866-266-9690 or email visit@wilmingtonandbeaches.com. For summer highlights and events, visit www.WilmingtonAndBeaches.com/seasonal-page.