Coastal destinations are often at the top of the bucket list when it comes to warm weather getaways, and for good reason. But what happens when the kids get their fill of sun and sand, or there is a quickly passing coastal shower?
A destination that offers a combination of fun in the sun and other kid-friendly things to do is just the ticket for making your summer vacation fail proof. Read on for a roundup of the 12 Things to Do With Kids in Wilmington, N.C. Located within an easy 30-minute drive from not one but three beaches, you can consider your summer family vacation planning DONE!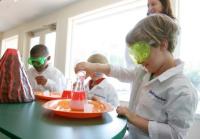 Children's Museum of Wilmington – Celebrate the joys of childhood through magical and playful experiences for children of all ages. The museum explores everything from art and science to cooking and conservation. 
Wilmington Railroad Museum – Explore the impact of the rail industry with an emphasis on the Atlantic Coast Line Railroad. Discover a Thomas the Tank Train play area. See over 20 model trains in action. Or explore a life-size caboose, boxcar, and 100-year-old steam locomotive.
Defy Gravity – Reach new heights at this 23,000 square foot facility with wall-to-wall steel-frame trampolines including the world-famous Angled Wall Trampolines, an expansive Olympic Foam Pit and one of the largest Trampoline Dodgeball cages in America.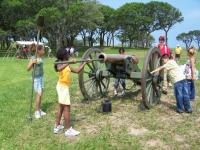 Fort Fisher State Historic Site – Located at the south end of nearby Kure Beach, Fort Fisher was a Confederate fort and the site of the largest land-sea battle of the Civil War. Attend historical reenactments or tour the grounds at Fort Fisher State Historic Site and Museum.
Crossfire Indoor Paintball Park – Weather will never be an issue at this indoor course. Age divided groups ensure children of all ages are safe and comfortable when they play. Parents that want to spectate instead of take part can do so through a large glass viewing window.
Jungle Rapids Family Fun Park – This family fun park includes Water Park fun for the whole family, Jungle Lagoon golf, laser tag, Grand Prix Go-Karts, "The Rock" Climbing wall, arcade games, snack bar and much more.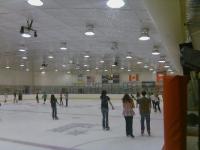 Wilmington Ice House – What better way to cool off than with a trip to a 30,000 square foot ice-skating rink? This one features a NHL regulation size ice surface, along with the latest equipment.
North Carolina Aquarium at Fort Fisher – Meet and learn about the Aquarium's 2,500+ animal residents, ranging from alligators and stingrays to sea turtles and butterflies. There is even an on-site café and an outdoor interactive play area for kids called Adventure Reef.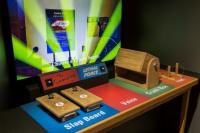 Cape Fear Museum of History and Science – The oldest history museum in the state houses a collection of more than 52,000 items dedicated to the rich history, science and cultures of the region. Experience Hollywood East through the Museum's interactive Starring Cape Fear! exhibit until March 2017.
Museum of the Bizarre – The Crystal Skull of Knowledge, Houdini's Ouija Board, numerous movie props and a Van de Graaff Machine are just some of the curiosities on display at this science museum. Enter if you dare!
Battleship NORTH CAROLINA – No trip to Wilmington would be complete without a visit to what was considered to be the world's greatest sea weapon when she was commissioned in 1941. During World War II, the Battleship NORTH CAROLINA participated in every major naval offensive in the Pacific area of operations and earned 15 battle stars.