Over the past five years, the Wilmington region has seen its brewery count reach twelve breweries, along with a growing number of specialty bottle shops and craft beer-oriented bars joining the mix.By all measures, this coastal haven is well on its way to becoming the magical destination of craft beer fans. With so much to taste and smell throughout the region, Wilmington Beer Week, held from October 22-29, is the best time to check out what southeast North Carolina's craft beer scene has to offer.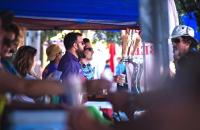 Without a doubt, it's an exciting time for the craft beer industry in this beautiful area. Event organizers certainly can't recommend you sample all the beer that Wilmington and its surrounding beaches have to offer, but we certainly won't blame you if you try!
It may seem like beer hasn't changed in decades. We can still buy the same beers that our parents, grandparents and their parents might have enjoyed. After all, Budweiser has been brewed in the United States since 1876. But beer has changed, and Wilmington Beer Week provides a prime opportunity for Wilmington to "wow" visitors with its craft beer and to demonstrate just how much the industry has evolved.   
Wilmington Beer Week is a week of recognition and celebration of the area's exploding craft beer scene. A full week of events is planned at venues across town and beyond. Of course people must be 21 or older to enjoy the beverages, but nearly all the events and locations are kid-friendly. So who wouldn't want to come enjoy October in Wilmington with its amazing city and illustrious beaches, while also enjoying the craft beer phenomenon?!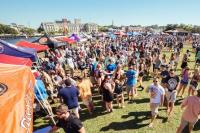 In its fourth year, Wilmington Beer Week has greatly expanded its event offerings in 2016. This year's weeklong celebration kicks off with a scavenger hunt starting at Waterline Brewing Company on Saturday October 22. The next day there's a group bike ride from Wilmington Brewing Company down to Lighthouse Beer & Wine along the beautiful River-to-Sea portion of the Gary Shell Cross City Trail. Afterward, why not take in "Beer Church" at Cape Fear Wine & Beer? Then there's Monday's massive bottle share at Fermental Beer and Wine, presented by the Cape Fear Craft Beer Alliance. Perhaps you need a keezer (a beer cooling device created from a freezer) to keep all that craft beer cold? Then be sure to attend the how-to-build-a-kegerator workshop at Broomtail Craft Brewery. If you're curious about the process and tastes of sour beer making, check out the Sour Barn's Wednesday evening event. Can't make any of those events? Not to worry; there are plenty more options the rest of the week with any one of the tap take-overs, beer dinners and other special events. Each event is crafted to highlight different businesses and beers throughout the area in an informational and fun manner. Events will be added throughout October, so be sure to check the Wilmington.beer schedule often.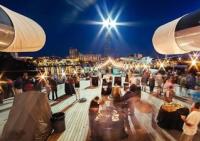 Two wonderful and very different festival experiences highlight the end of the weeklong celebration of delicious brew. The Voracious & Rare Beer Festival on Friday night is best described as the ultimate opportunity for those who seek an incredibly unique beer experience. The event is held under twinkling lights on the deck of the Battleship NORTH CAROLINA with over 40 different beers that event organizers are pretty certain you may have never tried before. Brewery representatives, who also happen to be the Brewery owners, will be on hand to chat about their fantastically delicious creations.
The culmination and closing event of Wilmington Beer Week is one of the largest beer & wine festivals in North Carolina, boasting over 150 different beers and wines for sampling and delight. Thousands of excited beer and wine lovers will convene on Saturday, October 29 at North Waterfront Park along the beautiful Cape Fear River for the 14th Annual Carousel Center Beer & Wine Festival, presented by Lighthouse Beer & Wine. It's sure to be quite the delight and for a good cause, too. The spectacular bonus to these festivals is the support they lend to The Carousel Center for Abused Children, a Wilmington nonprofit organization with a mission to provide a child friendly environment for abused and neglected children and to support child abuse prevention efforts in Southeastern North Carolina.
The secret is out: Wilmington beers are tasty. But don't just take our word for it. Come enjoy one or all the events during Wilmington Beer Week, October 22-29, and help us toast the area's craft beer industry. Find the complete schedule of events at Wilmington.Beer.