When major moments happen in life, a celebration is always in order, and what better way to celebrate than with a coastal getaway? From babymoons and birthdays to reunions and unions, Wilmington and its island beaches have what you need to commemorate all of life's big moments.
Beach Babymoon
Explore arts, culture and enjoy some quality time on your last getaway as a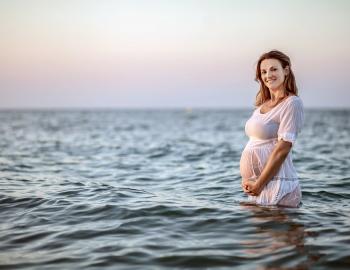 party of two. Art lovers can get lost in the masterpieces at the Cameron Art Museum while nature fans can picnic by the sea at the Maritime Forest at Fort Fisher State Recreation Area. Step up the romance with a horse and carriage ride through brick-lined streets of downtown Wilmington where you'll see the Cape Fear River, exquisite historic homes and more. To relax by the water, simply take a stroll along the Carolina Beach Boardwalk, The Loop at Wrightsville Beach or the Riverwalk in Wilmington. And what if a craving strikes right in the middle of your trip? Head to Carolina Beach for ice cream at Squigley's, 4,050 concoctions to be exact; donuts at Wake N Bake and seasonal pies and biscuits of the savory and sweet variety at The Southerly Biscuit & Pie.
Caps in the Air, Toes in the Sand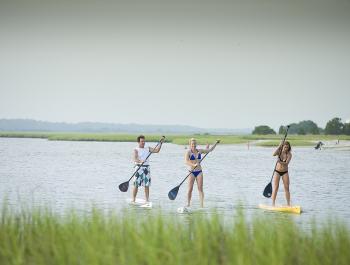 School's out forever and the water is calling your name. Celebrate with a night out on the town, watersports, relaxing on the beach and more. If you're in the mood for an evening on the water, head to Anne Bonny's Bar and Grill, a barge restaurant in the Cape Fear River. If indoor experiences are more your scene, check out The Brewer's Kettle that's a refurbished 1950's service station or Wilmington's original restaurant and brewery, Front Street Brewery. Feel the breeze and hear the sound of the ocean at Ocean Grill and Tiki Bar or Shark Bar & Kitchen, or do as the locals do - head over to Fat Pelican and grab a brew from a walk-in cooler. If it's a family affair, enjoy a standup paddleboard or kayak adventure with Cape Fear Paddleboarding, Paddle NC or Blockade Runner Surf to Sound Adventures.
Trip Around the Sun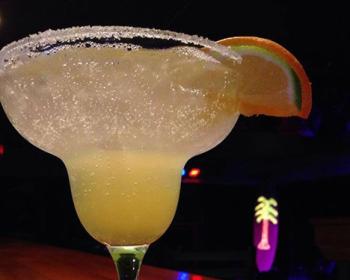 It's no secret that birthdays are a big deal, which is why we're sharing the perfect day. Kick-off your celebration with live music at The Pier at Port City Marina, an open-air waterfront venue in Wilmington offering free summer concerts on select days in the summer. Or, hear national acts perform at Live Oak Bank Pavilion at Riverfront Park. For a more intimate hotspot, head to The Palm Room at Wrightsville Beach. Then, cheers yourself with a pint and birthday-themed brewery tour with Port City Brew Bus, or a craft cocktail delight at manna ave. 123, Whiskey Tango Foxtrot or Catch. If you're feeling adventurous, take a surf or standup paddleboard (SUP) lesson with Tony Silvagni Surf School or Wrightsville Beach Surf Camp. Lastly, treat yourself to a shopping spree. Selections from chic boutiques like Hallelu or Lumina Station's outdoor shopping village will give you a new wardrobe you didn't know you desired.
Something Blue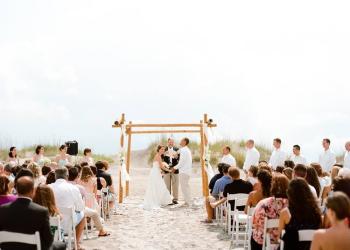 If you're still searching for your "something blue", then a destination wedding on or by our waters is a must. From oceanfront ceremonies at Carolina, Kure or Wrightsville Beach to picturesque Airlie Gardens or riverfront event venues, we have romance to spare. Treat your guests to family-favorite feasts at PinPoint, Pilot House or for a more traditional reception venue, 128 South. From vacation rentals to bed and breakfasts and full-service hotels like the Embassy Suites or the Aloft Wilmington at Coastline Center in the heart of Wilmington's River District, coordinating lodging for you and your guests will be a breeze.
We are Family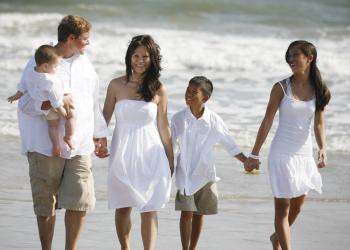 Coordinate a reunion that will be remembered for years to come by hosting this year's get-together at a historic home, under the sea for a day at the North Carolina Aquarium at Fort Fisher or seaside at Kure Beach's Ocean Front Park. There are plenty of family-friendly activities the whole gang can enjoy from outdoor dining to kayaking the Intracoastal Waterway, hiking at Carolina Beach State Park or taking in a Broadway show at Thalian Hall or the Wilson Center. Families can even stay together in vacation rentals and beach cottages.
Toast at the Coast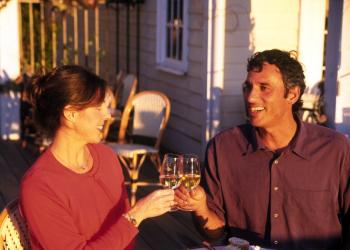 What better backdrop to celebrate another year's anniversary with your bae than with the water behind you? If you're in the mood for a riverfront view, George on the Riverwalk is a must. However, if sandy beaches and the sound of waves are calling your names, make a reservation at EAST Oceanfront Dining or Oceanic at Wrightsville Beach. To experience some quality time on the water, hop on a sailboat and enjoy the sunset with Wrightsville Performance Sailing or take a cruise around the island with Wrightsville Beach Scenic Tours. Book your stay at an enchanting inn like Graystone Inn, Kure Lighthouse Inn or Beacon House Inn.