Are you a Cucalorus virgin?
If your answer is "yes," you may be wondering how to decide which films to see.
It's true. There are more than 260 independent films screening over five days next week (November 9-13) in Wilmington, North Carolina. That's like three years of going to the cinema packed into a five-day marathon. So how do you test the waters?
Well it's not as hard as it seems. You don't have to spend hours reading about every film. The Cucalorus staff has done some of the work for you by organizing the entire festival into a series of programs.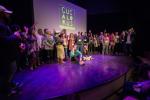 For first-timers, we suggest you try a film from the Magnolia program (follow the link to the Magnolia page of our website where you'll see just these select titles). These are films that have won awards at SXSW and Sundance film festivals. They might have an actor you'll recognize and they're just like the films at the multiplex only much, much better. If you've spent your life wading through the fluff at the cinema, we have a gourmet treat for you. Magnolia films usually screen on the main stage at Thalian Hall or at CFCC's Union Station. These are our largest venues and you won't have any trouble getting a ticket. Just arrive 30 minutes early and buy a ticket at the box office. Super easy. Films to look out for in this program include comedies like Creedmoriaand Diani & Devine meet the Apocalypse. There are a few documentaries in the Magnolia program like The Founders (about the women who started the LPGA) and TOWER (an animated look at the 1966 University of Texas clock tower shooting). You'll also find films just hitting the circuit like The Big Spoon and We're Still Together.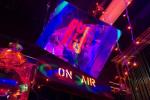 So now you've gotten started and you're ready for more, right? The next program to test out is Vanguard, with bold new films by emerging directors and visionary artists. And it focuses on supporting women. Did I mention that 50% of all the films at Cucalorus are produced or directed by women? It shouldn't be a big deal, but it is! So Vanguard is full of provocative work like UNC School of the Arts grad Celia Rowlson-Hall's sublime re-telling of the Virgin Mary myth—and I'll say it even though I'm probably not supposed to–-it is one of my favorite films of the year. You won't see anything like this ever again—ever. Oh yeah, it's called Ma. You'll also find films like The Arbalest, winner of the Grand Jury Award at SXSW. You'll also find gems from Cucalorus alums like Sophia Takal (Always Shine), Sarah Aldina Smith (Buster's Mal Heart) and Amber Sealey (No Light and No Land Anywhere). Oh yeah - you can watch trailers for all these films so you get some idea of what is in store for you at the festival. And if you're looking for the strangest film at the festival this year, join us on Thursday night for the U.S. Premiere of She's Allergic to Cats. 
To round out your exploration of Cucalorus, there are two other programs that you should check out: Voices and Shorties. The Voices program showcases politically challenging docs covering a range of issues. And they're all made by filmmakers living in the U.S. South. And then, finally, you must check out at least one Shorts Block at Cucalorus. They each have a theme—from dance to comedy—and you'll get to see six or seven films for just a single ticket. It's one of the true delights of the film festival setup, so test one out!
And if that's not enough, you can check out all of our special programming—from Dance-a-lorus to Visual/Sound/Walls to the launch of Cucalorus Comedy. There's even an entire program of workshops about cocktails! Sip on that for a minute.
And one last thing before I leave you to dive into the wonderful world of Cucalorus: it starts in the morning! I know - you usually go to the movies at night - but we show movies all day. So grab a cup of coffee and settle into Thalian Hall starting this coming Thursday morning (Nov. 10) at 9:45am and lose yourself in another world…for the next several days.
Yours in the stars,
Dan B.
Footnote: The Cucalorus Ticketbox is located on the 2nd floor of Thalian Hall, the central location for pass pickup and all ticketing questions. Most festival screenings and events take place at various venues in Downtown Wilmington. Please note that the majority of films are intended for adult audiences. For a complete schedule, venues and list of films during the 2016 Cucalorus Film Festival (Nov. 9-13), visit www.cucalorus.org.