From solar-powered brews to a ship-shaped bar to a disc golf course, Wilmington and its island beaches have a variety of unique breweries that will quench the taste buds of all beer drinkers. And if you are planning a beer-based getaway, why not do it at the coast!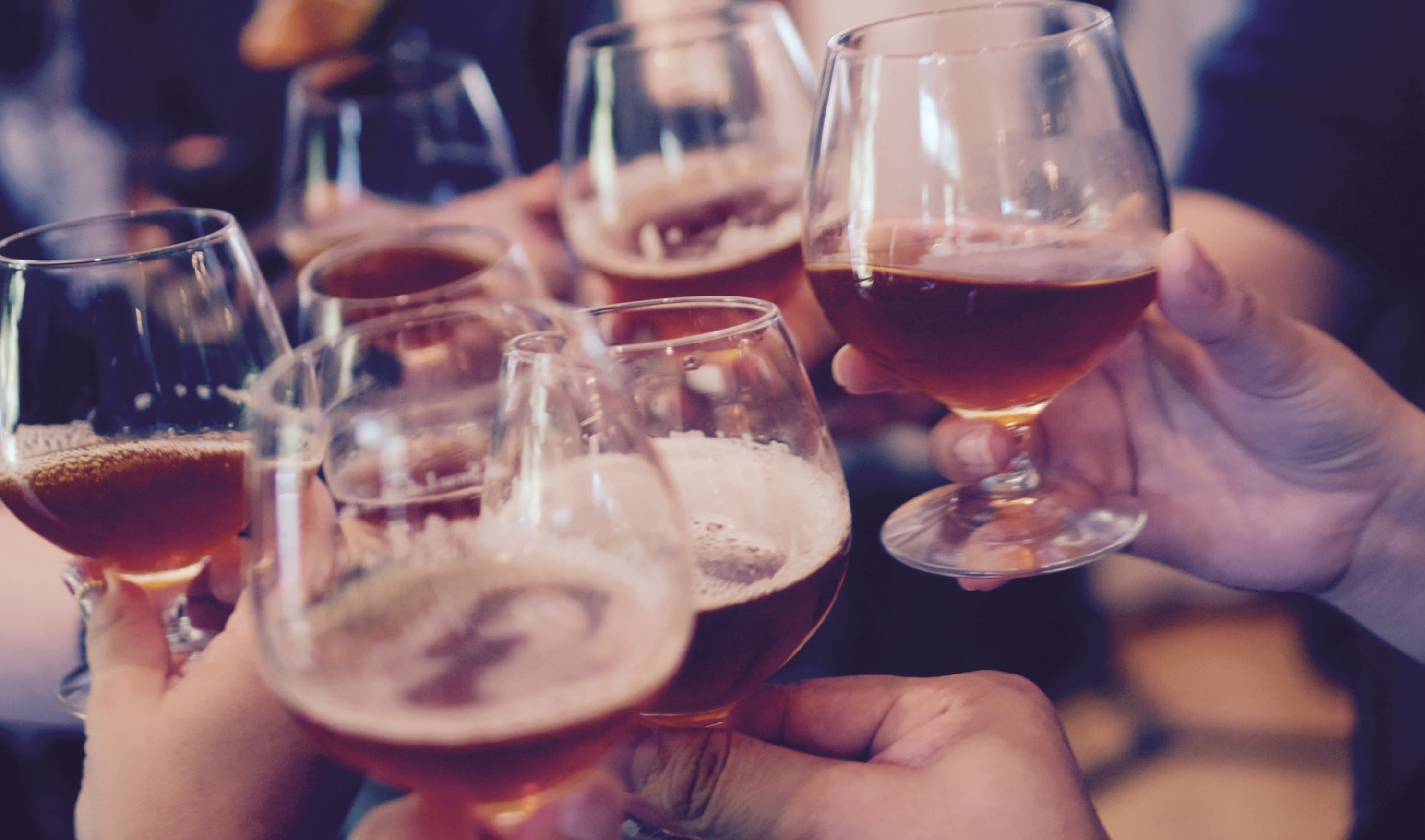 Beach Brews
Recently named one of the "6 Breweries with Meals that Rival Their Beers" by Our State Magazine, Wrightsville Beach Brewery is known for its 11 different craft beer options – like the Airlie Amber Ale, Oysterman Stout, Wilmywood Wit and Waterway IPA – and for its great food – especially signature and unique items like kimchi and fried oyster bites or shrimp-and-grits pizza. Wrightsville Beach Brewery frequently features live music events in its beer garden, free brewery tours and tastings and cask tapping. Additionally, the brewpub not only serves delicious beers but also aims to educate guests about environmental stewardship and contribute to the sustainability of local charities through its "Beer of the Month" program where a different nonprofit receives proceeds from the featured beer.
At Carolina Beach, Good Hops Brewing – a family-owned and operated small-batch brewery that is dog- and family-friendly – offers beers of all styles from golden ales to IPAs. Good Hops recently increased in size with new seven-barrel and 10-barrel fermenters, meaning bigger and better beer production. Don't miss out on the Boardwalk Brown Ale, Flip Hop IPA, Donna Golden Ale or – a classic – the Good Hops Pale Ale. Plus, the 18-hole par 3 disc golf course located on the brewery's four acres of land makes for a unique experience you are unlikely to find elsewhere. The course is open to the public during daylight hours.
Historical Locations
Front Street Brewery, Wilmington's original brewery and restaurant, was founded in 1995 and has kept its award-winning beer flowing ever since! The brewpub took home nine medals during the Carolina Championship for Beer in 2018 for its Amberjack ESB, Port City IPA, Slainte Irish Red, Afterglow Vienna Lager, Spring Brew, Coastal Kolsch, Sinful Stout, Papa Don't Peach Sour and Henry Helles Boch. Swing by for an afternoon tour and tasting or stop in for a late-night snack and craft beer nightcap – the restaurant serves a full menu until midnight.
Located inside a 111-year old historic firehouse in Wilmington's Brooklyn Arts District, Edward Teach Brewing features a two-story ship-shaped bar with eight craft beers on tap, including the Three Sheets Double Whitt, Cutlass German Lager, Devil's Son IPA and Peg Leg Chocolate Porter. The brewery's moniker is a nod to the infamous pirate Blackbeard, whose real name was Edward Teach, that frequented the shores and shallows of North Carolina. To find Edward Teach Brewing, look for the flag Blackbeard flew over the Queen Anne's Revenge at the door.
Environmentally-Friendly Stops
Indulging in a beer can be "good" for the environment, too. Mad Mole Brewing is Wilmington's first solar-powered brewery. Solar panels installed on the building's roof use the sun's rays to power the brewery's seven-barrel system. Take some time to enjoy the sun yourself and sip on a signature beverage like the Marilyn MonMole, Darth Mole, Boston Mole Party or Raspberry Molay in the brewery's outdoor, dog-friendly beer garden.
Flytrap Brewing pays homage to the Venus flytrap, a carnivorous plant whose only native habitat in the world can be found within a 60-mile radius of Wilmington and can be seen in the wild a short drive away at Carolina Beach State Park or Stanley Rehder Carnivorous Plant Garden. The brewery specializes in American- and Belgian-style ales with a constantly rotating draft list, while also educating visitors about the Venus flytrap, its shrinking habitats and ways to protect the plant from extinction. Located in Wilmington's Brooklyn Arts District, Flytrap is not only a brewery, but also a place where locals and visitors meet and mingle, artists display their works and live music can be heard every weekend. Food trucks like Pepe's Tacos and Urban Street Eats are parked outside the brewery every Friday and Saturday.
Tours and More
Why visit just one brewery during your trip when you can visit multiple?! Spend your afternoon aboard Port City Brew Bus, which offers fun, educational, private or public tours to several local breweries to explore their brewing process and enjoy samples of their offerings. Port City Brew Bus guides are craft beer aficionados who will work alongside individual brewers to customize each tour and make it the right fit for any beer drinker. The Brunch & Brews Tour hits three local breweries and features small brunch plates paired with a pint, while the Downtown & Midtown Sampler takes you to three breweries in Wilmington to learn more about each spot's brewing process and partake in some samples.
Beer lovers can create their own self-guided tour with the help of the Wilmington Ale Trail, a complete guide to all things breweries, bottleshops and bars in Wilmington. It also includes information about local craft beer festivals – which take place throughout the year – and tour information to make your coastal brew-hopping vacation complete.