Looking for ways to stay active outdoors well into fall? Consider planning a trip to Wilmington and its Island Beaches. Read along for ways to pair outdoor explorations with local cuisine and more: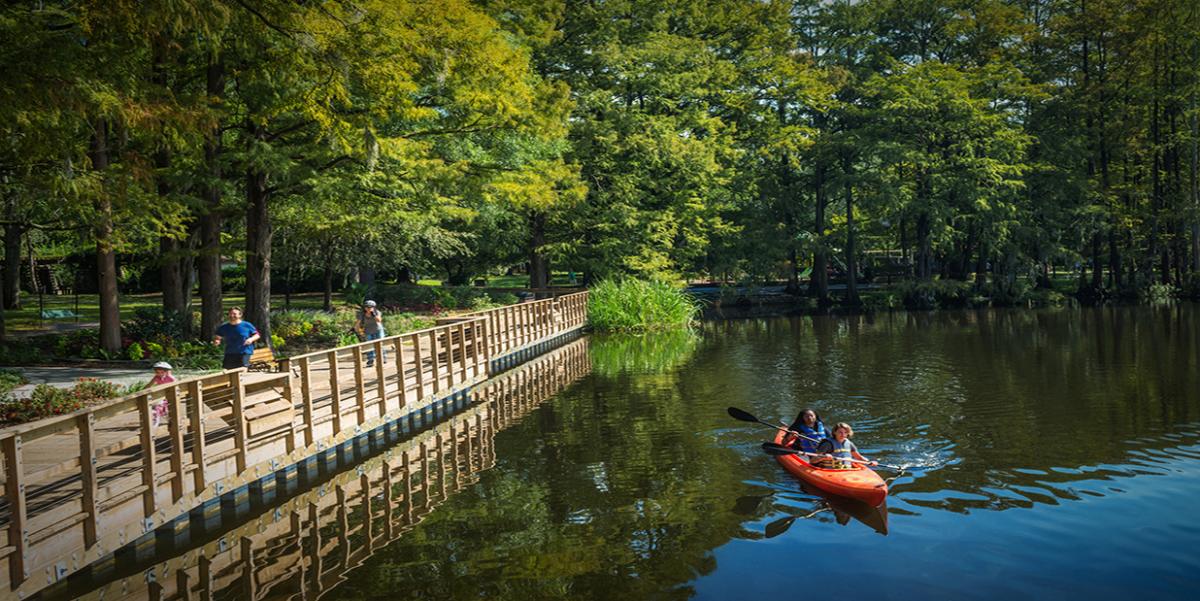 There are plenty of places to enjoy the great outdoors in Wilmington. Discover a world of carnivorous plants, North Carolina's champion live oak and year-round garden events at one of the many parks and gardens. After garden strolls, change up your scenery with a journey along the Wilmington Ale Trail and stop in at one of 14 craft breweries.
If you're seeking a little more excitement, partake in an exploration with Manaheim Adventures where you can choose to go birding, backpacking, hiking or camping. After a day full of outdoor adventure, taste something new in the burgeoning South Front District like chef Vivian Howard's Benny's Big Time Pizzeria, offering the most delicious farm- and sea-to-fork Italian fare. Then, stop by for a craft beer and more next door at Satellite Bar and Lounge for a funky yet modern feel at this 1940s grocery turned bar. End the evening enjoying live music at the Hugh Morton Amphitheater located in Greenfield Lake Park, from the grounds of a historic home, or during Jazz at the Cameron Art Museum concert series.
For those that love the water, check out a scuba charter with Aquatic Safaris, Scuba Now or Patriot Dive Center and learn to dive with hands on instructors. After immersing yourself underwater at historic sunken sites, travel to Wilmington's oldest restaurant and brewery for award-winning craft brews and bites at Front Street Brewery.
Practice your standup paddleboard (SUP) skills along Wilmington's riverfront with a rental from Hook, Line and Paddle followed by a glass of wine and a small plate from The Fortunate Glass. If you're looking for a hot spot with a more intimate vibe, cozy up at downtown Wilmington's Tails Piano Bar and Lounge where you can relax to fine piano tunes indoors or on the covered patio. For a night filled with billiards, brews and bourbon, visit America's oldest pool hall – Orton's Pool Room – or peek into the laid-back 1920's-themed Blind Elephant Speakeasy for relaxing jazz and a nightcap.
Discover ways to experience outdoor escapades and nightly adventures in Wilmington's Island Beaches: