When sunbathers and swimmers take a break from the sand and sun, Wilmington and its Island Beaches become a new kind of destination. Wintering at the beach may not be for everyone, but for certain types of travelers, an off-season beach getaway is perfection.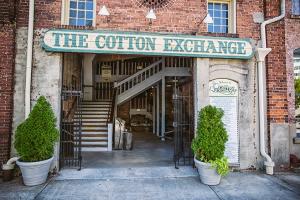 All three of Wilmington, N.C.'s Island Beaches – Carolina, Kure and Wrightsville Beach – are located a short drive away from Wilmington, which means there are even more activities to consider for your itinerary. From the historic Battleship NORTH CAROLINA to shopping at The Cotton Exchange, a booming restaurant and craft beer scene, or even taking in a theatrical performance at historic Thalian Hall – there's a little something extra for all types of travelers.
Read on to discover why a trip to Wilmington and its Island Beaches should be in the cards this winter.
Get Off the Grid Travelers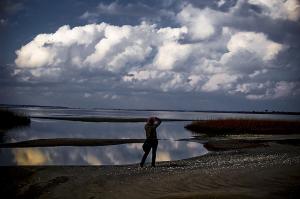 All three of Wilmington's Island Beaches are less crowded in the off-season. Fort Fisher State Recreation Area might be the most secluded. Located at the southern tip of Kure Beach, it offers six miles of pristine, undeveloped shoreline. One of the most unusual areas of North Carolina's coast, Zeke's Island, is only accessible by boat. It features a variety of changing landscapes and is home to a large contingent of wildlife, including birds and sea turtles.
Another off-the-beaten-path locale, Wrightsville Beach's Masonboro Island is the longest undisturbed barrier island along North Carolina's southern coast. Hop aboard a ferry with Wrightsville Beach Scenic Tours to experience the 8.4-mile-long island that quietly beckons visitors with miles of unspoiled beach and endangered wildlife. 
Outdoor Adventurers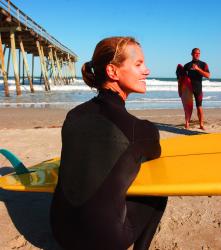 The average daily high from January through March is 60, making even winter a great time to get outdoors. Wrightsville Beach is known for its active outdoor island life, year-round. Many island outfitters have wetsuits available for rent so the cooler temps won't stop anyone from trying their hand at surfing, standup paddleboarding or a variety of other watersports. The Loop – a 2.5-mile trail encircling the island – keeps visitors active on dry land. For something special, take part in the Wrightsville Beach Valentine 10K on Feb. 10.
For hikers, Carolina Beach State Park has seven miles of trails that traverse a variety of distinct habitats, plant and animal life. Fort Fisher State Recreation Area's Basin Trail covers five miles of coastline, marsh and soundside areas.
Craft Beer Enthusiasts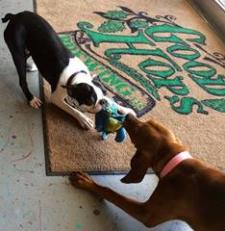 Carolina Beach's Good Hops Brewing is a small-batch brewery (and dog-friendly one) that offers samples, flights, pours and beer, plus a disc golf course in the back. One of Carolina Beach's newer businesses, Crush & Grind, is a café-based wine and bottle shop featuring craft beer, along with wine and gourmet coffee.
With 600+ wines and 800+ international and hard-to-find craft beers, calling Lighthouse Beer & Wine a one-stop shop would be an understatement. Located at Wrightsville Beach, there is even a beer garden in the back for anyone that wants to enjoy their selections on-site.
History Lovers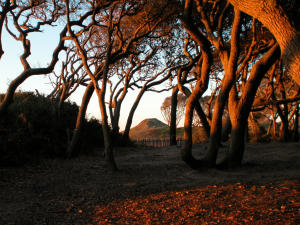 Fort Fisher was the site of the largest land-sea battle of the Civil War. Explore its long history at Fort Fisher State Historic Site, where 10 percent of the fort still stands today, along with a variety of indoor and outdoor exhibits detailing the fort's history. The North Carolina Underwater Archaeology headquarters is also located on the property, where visitors will find exhibits chronicling more than 5,000 documented shipwrecks. Fans of military history can see artifacts and vehicles representing all branches of military service at the North Carolina Military History Museum, also located on the island.
The Wrightsville Beach Museum of History tells the story of its island, dating back to the beginning in 1899 to the present, including the recently created Waterman Hall of Fame that celebrates Wrightsville Beach's contribution to the history of watersports.
Sustainable Travel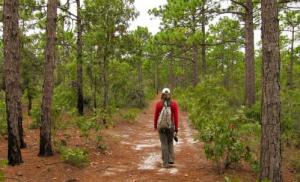 Wrightsville Beach Scenic Tours offer multiple nature excursions that give participants an up-close look at the complex ecosystems surrounding the island. In addition to "a century of gardens by the sea," Airlie Gardens is a member of the North Carolina Birding Trail. Plus, its monthly event series, "Educator in the Garden," educates participants on a variety of nature-related topics. The North Carolina Coastal Federation at Wrightsville Beach hosts ecology programs and events throughout the year.
Carolina Beach State Park and Fort Fisher State Recreation Area – both part of the North Carolina State Parks system – offer nature hikes and educational and environmental programs. The North Carolina Aquarium at Fort Fisher hosts ecology programs and events as well. Kure Beach-based Kayak Carolina has been in operation for nearly 20 years. In addition to introducing participants to the basics of kayaking, guides are knowledgeable in local wildlife, history and ecology.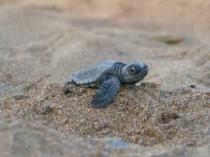 Finally, all three Beaches are involved with the protection and preservation of sea turtles. The Pleasure Island Sea Turtle Project strives to protect all sea turtle species from the southern end of Kure Beach to the northern end of Carolina Beach, while the Wrightsville Beach Sea Turtle Project does the same for the island of Wrightsville Beach.
Snowbirds
Those looking to fly south should look no further than Wilmington's Island Beaches. All three beaches offer longer-term vacation rentals at off-season rates in the winter, making it that much easier to experience island life like a local for those looking to stay longer than a few days.