From exciting exhibits to a recognition from the Southeastern Tourism Society and more, Kure Beach is eagerly awaiting your arrival in 2018.
Under the Sea Adventures
I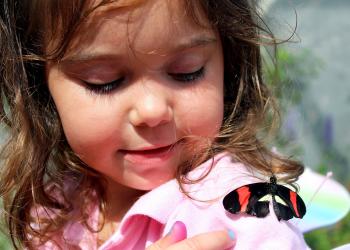 f you've been to Kure Beach, you know a trip to the North Carolina Aquarium at Fort Fisher is a must. With fun and informative exhibits throughout the year, it's an attraction that the whole family will enjoy. This year's lineup of special events kicks off when the Weeki Wachee Mermaids splash down in early March to greet guests and swim with sharks and rays. The DINOSAURS! exhibit will follow in late March, with massive animatronic beasts and an important lesson about saving animals who are at risk of becoming extinct. Lastly, there will be a free-flying, exotic butterfly invasion when the famous Butterfly Bungalow returns to the Aquarium in late April through September.
A Chilling Event
T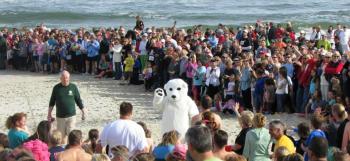 he Special Olympics of New Hanover County will host the Polar Plunge 5k on Saturday, Feb. 17 at Kure Beach's Ocean Front Park. The plunge will support local Special Olympic athletes, making it a chilly but rewarding experience for everyone participating.
Three Cheers for Kure Beach
The Southeast Tourism Society (STS) selected the 25th Annual Island of Lights New Year's Eve Celebration as one of its Top 20 Events. This celebration rotates every year between Carolina Beach and Kure Beach and features music, fireworks and a signature "beach ball drop."
In addition, the North Carolina Aquarium at Fort Fisher was named one of the "25 Best Aquariums in the United States" by Vacation Ideas: Dream Vacation Magazine in 2017.