If you're searching for a captivating vacation with hidden gems all around, look no further than Wrightsville Beach. With hidden sanctuaries to discover among beautiful coastal scenery, Wrightsville Beach is the ideal place to escape and explore.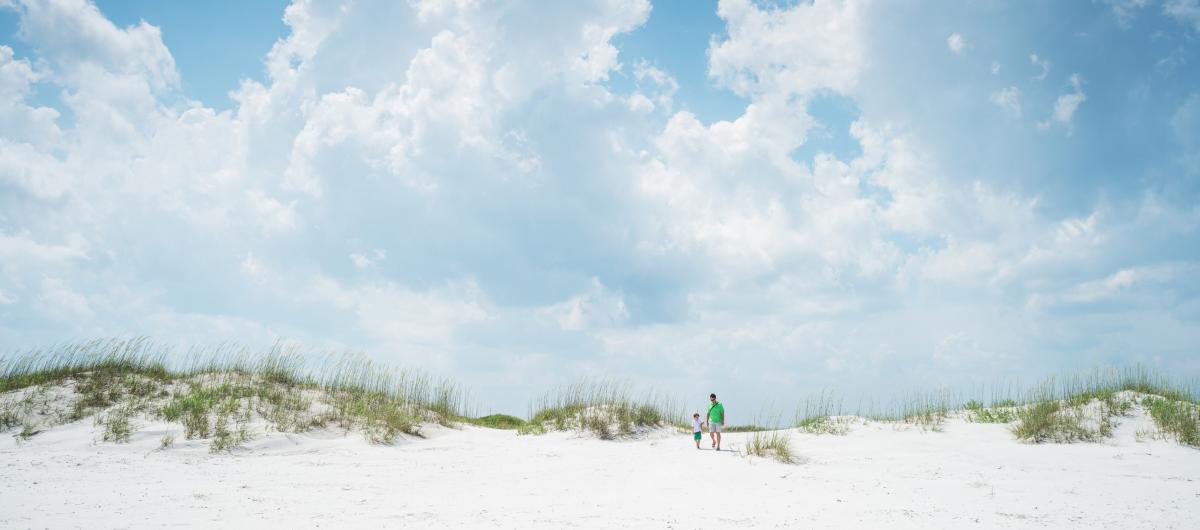 Coastal Treasures
Only accessible by boat, kayak or canoe, Masonboro Island Reserve is the longest undisturbed barrier island ecosystem in southern North Carolina. Head to the reserve on a Wrightsville Beach Scenic Tour to check out wildlife that calls the island home, including birds, fish, sea turtles and more. You can even charter a boat from Epic Excursions for a sunset cruise or island dining experience on the uninhabited island.
At the far north end of Wrightsville Beach, you'll find a solitary mailbox standing in the sand. Over the years, visitors have filled the Wrightsville Beach Mailbox with anonymous poems, love letters and prayers. Spend time taking in the mysterious musings left by others or create your own.
For a truly awe-inspiring experience, catch the full moon rising over the island from Johnnie Mercers Pier or the Crystal Pier at the Oceanic Restaurant.
Secret Gardens
Carve out some time during your vacation to visit Wrightsville Beach's hidden Harbor Way Gardens. This quaint, one-acre garden is the perfect place to relax under shade trees or set off on a stroll along one of the garden's paved paths.
Head to nearby Airlie Gardens to explore more than 67 acres of formal gardens and walking trails, in addition to 10 acres of glistening lakes. Be sure to visit the majestic Airlie Oak, a live oak tree that has shaded the gardens' visitors for nearly 500 years. Open year-round, you'll find hidden oases everywhere you turn. 
Whether you're a first-time or repeat visitor, explore something different on your vacation to Wrightsville Beach.