Do you love enjoying and exploring the outdoors at Wrightsville Beach? Or maybe you're competing in one of our upcoming races or outdoor events? We'd love to hear from you!
During your spring or summer vacation to Wrightsville Beach, share your adventure photos with us using #MyWBAdventure for the chance to be featured on Wrightsville Beach's social media pages, including Facebook, Instagram, Twitter and our Social Moments feed.
Renowned as a watersports haven, there are plenty of ways to embark on an adventure at Wrightsville Beach. Learn to surf from the best in our legendary beach town, deemed as the birthplace of surfing in North Carolina, or give standup paddleboarding a try in the host waters of the largest international SUP competition. In fact, Men's Journal refers to Wrightsville Beach as a "naturally gifted watersport hub."
With kid-friendly adventures like treasure hunts and surfing camps, plus hotels and resorts with programs for kids of all ages, Wrightsville Beach has it all, for all ages. Men's Health magazine even included us in its roundup of Summer Hot Spots with "the five best places to ride a wave, spike a volleyball, or paddle into the blue."  
Experience a new adventure here, where everything you need is right on the island, including an abundance of outdoor activities, miles of spacious, clean beach, and family-friendly events. From exploring our waterways to attending one of our seasonal signature events, the adventures are endless and waiting to be documented!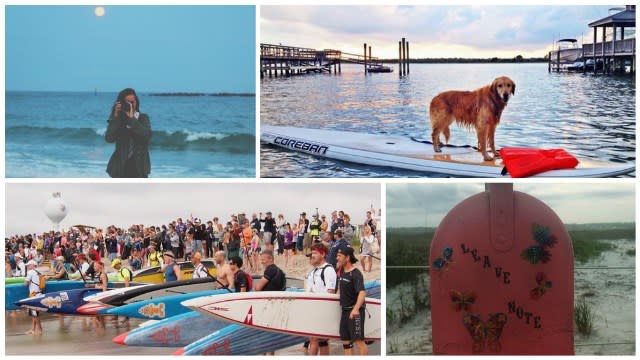 Photo credits: Thanks to @jbheimphotography, @ty_stapleton_photo, @capefeargear and @meggbrookss for their recent submissions!