A new year means new island happenings. From renovations to new offerings on land and sea, and celebratory news honoring a few of our very own, we have it all right here for you.
Revamped and Revitalized
The Wrightsville Beach Museum of History is growing. The museum is moving the 1924 Ewing-Bordeaux Cottage, one of the last two of six cottages that survived the great fire of 1934, to its campus in order to expand the museum. This expansion will make more room for exhibits like the Waterman Hall of Fame that pays tribute to local watermen and women and for special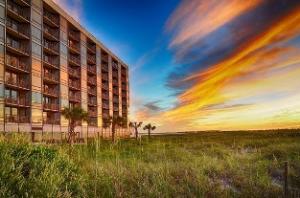 programs, workshops and demonstrations. It will also create an enlarged outdoor area for children's activities. Visitors to the museum can experience the new space in early 2018.
A makeover is in progress at Shell Island Resort. The island resort that offers spectacular views of the Atlantic Ocean, Masons Inlet, Figure Eight Island and a wildlife sanctuary is revitalizing its space with property upgrades, renovations and additions to its rooms and amenities, as well as offering a new wedding menu.
New Endeavors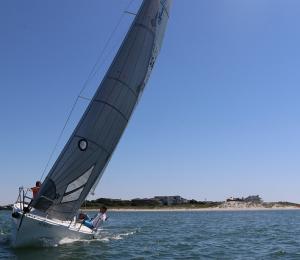 Ahoy, matey! Wrightsville Performance Sailing now offers basic keelboat certifications to anyone that desires to be the captain of his or her own ship. This certification gives those who succeed the ability to skipper a sloop-rigged keelboat. Wrightsville Performance Sailing has also received accreditation from the United States Sailing Association.
Wrightsville Beach Scenic Tours & Water Taxi recently introduced a new cruiser to its lineup, The Clover. Visitors embarking on a journey to Masonboro Island, or simply taking a small group charter to tour our blue waters, can hop on The Clover, a cruising vessel built for shallow draft and pleasure cruising.
Tasty eats await you at Shark Bar & Kitchen, which opened its doors at Wrightsville Beach in late 2017. The new eatery changes its menu seasonally and offers farm and sea to table fare with an oceanfront view.
Hip, Hip, Hooray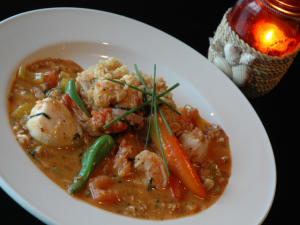 Wrightsville Beach's own unique Southern comfort food restaurant with classical French and rustic Creole fare, 22 North, added to is roster of accolades in 2017. The farm to table locale was awarded the 2017 People's Choice award at the Wilmington Food and Wine Festival and second place in Appetizer, Taste and Dessert (three awards!) at the 2017 Wilmington Epicurean Event. Other recognitions include the Overall People's Choice award and third place Judge's Choice Award at the 2017 Taste of Wrightsville Beach.
The North Carolina Coastal Federation, part of the Fred and Alice Stanback Coastal Education Center that educates visitors on coastal waters, is committed to preserving and enhancing water quality in coastal North Carolina. The non-profit received the 2017 Rain Catcher Award from the Environmental Protection Agency (EPA) Region 4 for various innovative stormwater runoff infiltration projects at Wrightsville Beach.
The North Carolina Holiday Flotilla at Wrightsville Beach has once again been selected as a Southeast Tourism Society Top 20 Event. Kicking off the holiday season, the weekend long event includes a tree lighting, visit from Santa and festival to purchase local goodies, culminating with the heavily anticipated holiday boat parade that lights up the Intracoastal Waterway and fireworks show.