A HALLOWEEN GETAWAY TO DIE FOR
As one of the most actively haunted cities in the South, Wilmington has no shortage of spooky stories intertwined with our rich history dating back to 1739. With renowned haunted sites around every corner and as the film site location for the current production of "Scream 5" and recently filmed "Halloween Kills," it's the perfect destination for a Halloween getaway. You'll find beautiful historic mansions where friendly souls still linger, a manor house haunted from a crime of passion, haunted buildings, bars and graveyards ranked as some of the scariest in the nation. Tour the Battleship NORTH CAROLINA to see why Syfy network's "Ghost Hunters" ranked it as a Top 25 Halloween pick of all time. There's plenty of Halloween fun for everyone to enjoy in Wilmington and our island beaches this fall.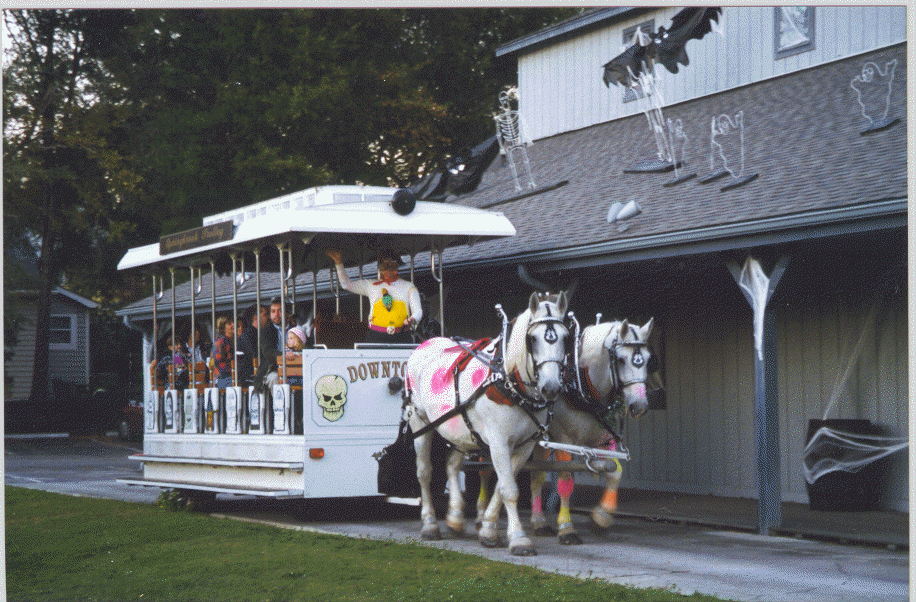 Halloween Carriage Ride
Dress up the children for an entertaining evening where even the horses show up in costume. Giddyup and enjoy a fun ride through the Historic District in downtown Wilmington on a Halloween Ghost Trolley Ride, where costumed drivers tell ghost stories tailored for young children.
Schedule & Admission:
Oct. 23 & 24, and 30 & 31, 6 to 9 p.m. at the base of Market and Water Streets
The cost is $14 per adult and $6 per child under 12
Be sure to come early, safe-distance seating is in effect for the rides
Ghost Walk of Old Wilmington
Journey into the depths of old Wilmington on a 90-minute adventure to the city's most actively haunted homes and burial grounds. Listen to true ghostly occurrences told by professional storytellers and ghost hunters, including actual encounters during recent tours. This nationally-acclaimed, award-winning tour has appeared on MTV, Haunted TAPS, the Discovery, Learning, History and Travel channels and was named "One of America's Top 5 Tours" by USA TODAY and "Top 10 Tour in the U.S." by Trip Advisor. Ghost Walk of Old Wilmington is the perfect mix of history and haunts.
Schedule & Admission:
Tours embark nightly at 6:30 and 8:30 p.m.
Adults: $13, Student/Senior/Military: $11
Arrive early or call to reserve your spot as tour size is limited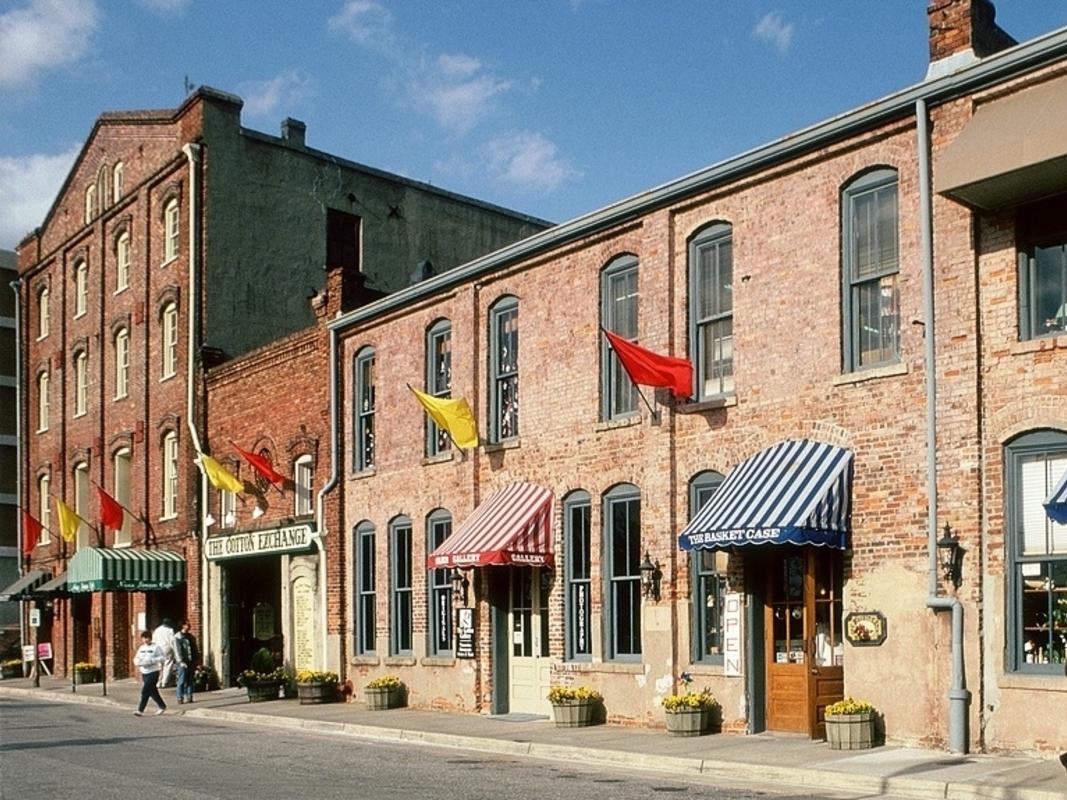 Haunted Cotton Exchange Tour
Learn the history and haunts of one of Wilmington's most paranormal locations. In use since the Civil War, the Cotton Exchange was one of the largest cotton export companies in the 19th century. Today, it is home to 30 specialty shops, art galleries and restaurants - but things still go bump in the night. Tour up the stairs, down alleyways and through courtyards of the eight interconnected buildings and hear their haunting history. Don't forget to bring your camera, people are always capturing strange things on the Haunted Cotton Exchange Tour. 
Schedule & Admission:
The Haunted Cotton Exchange Tour is on-demand, call to schedule your tour at (910) 409-4300
Adults (ages 13+): $12, Kids (ages 5 to 12): $5, Kids under 5: Free, Single Travelers for private tour: $25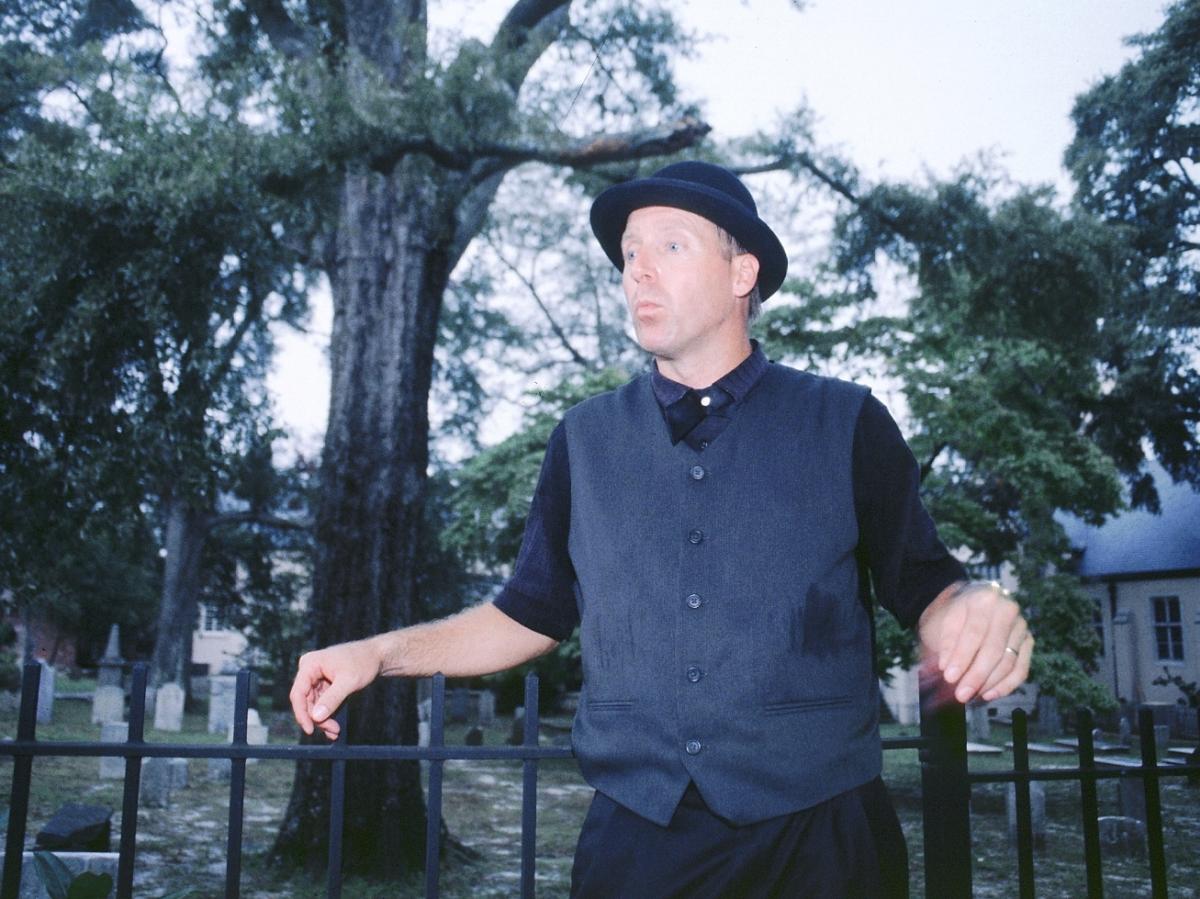 Where the dead rest
Both Bellevue Cemetery and St. James Parish were listed on Fox News Travel's List of "Spookiest Cemeteries in the U.S." St. James is home to the haunting story of a man buried alive and featured on the Ghost Walk of Old Wilmington. Bellevue Cemetery appeared in the locally-filmed FOX Television series "Sleepy Hollow" and while enchanting during the day, seems fit for a headless horseman by night.
Schedule & Admission: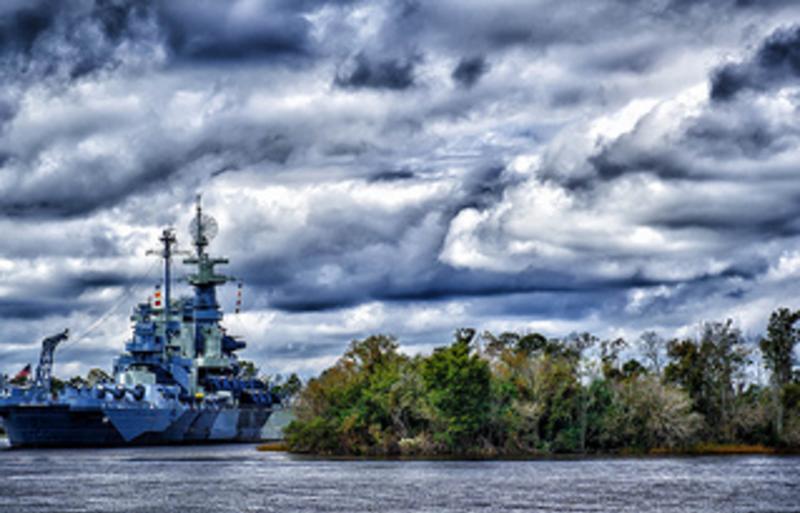 Haunted Battleship NORTH CAROLINA
The most decorated battleship of WWII is destined to have some lingering souls, so it's no wonder the Battleship NORTH CAROLINA was ranked as a Top 25 Halloween pick of all time by Syfy network's "Ghost Hunters." Unexplained voices, disembodied footsteps and hatches that move on their own are just a few of the sitings reported. Step aboard for a self-guided tour and dive into this important piece of maritime history.
A Once-in-a-Blue-Moon Halloween
Watching a full moon rising is a unique experience at our island beaches, where the big sky and rolling waves make for a perfect lunar event. This year on Halloween night, a rare phenomenon is expected in the sky—a blue moon, which is an extra full moon within the same month.
In October, plan to experience your own full moon rising on Oct. 1 or Oct. 31, and celebrate All Hallows' Eve by the light of the moon.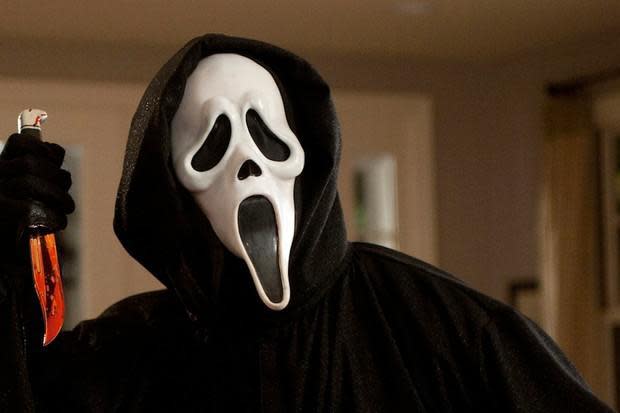 Lights, Camera, Killer Vacation
Famous for both our haunted sites and film and TV locations, Wilmington is a perfect vacation for the horror-genre movie enthusiast. Look for a potential sighting of the famous Ghostface Killer this fall as "Scream 5" films in the area. Coming to the big screen beginning in 2021, moviegoers can see a knife-wielding Michael Myers in sequels, "Halloween Kills" and "Halloween Ends" which filmed in Wilmington last year. Find out more about Wilmington's famous film locations and embark on your own self-guided tour.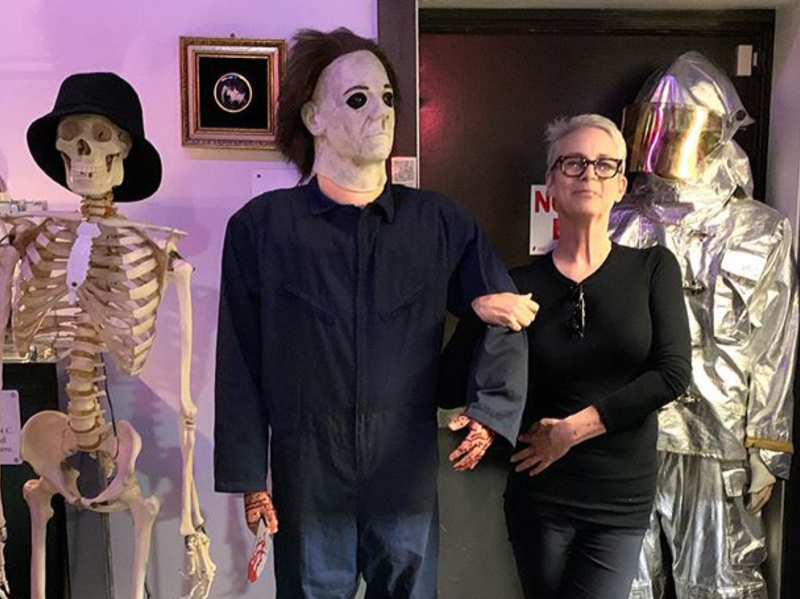 Stop in to the Museum of the Bizarre to see horror memorabilia and movie props like the "Halloween" Michael Myers mannequin and the Annabel doll from "The Conjuring," which was also filmed in Wilmington, along with frightful sights like shrunken heads and the Fort Fisher Mermaid. Reserve a room at the Graystone Inn and walk the grand staircase, a setting used in the Wilmington-filmed Stephen King movie "Cat's Eye," or relax in the library or dining room, used as a set for the FOX Television series "Sleepy Hollow." With a variety of historic inns and period bed and breakfasts to choose from that often embody the spirit of the holiday, plan your stay in a location fit for a Halloween vacation.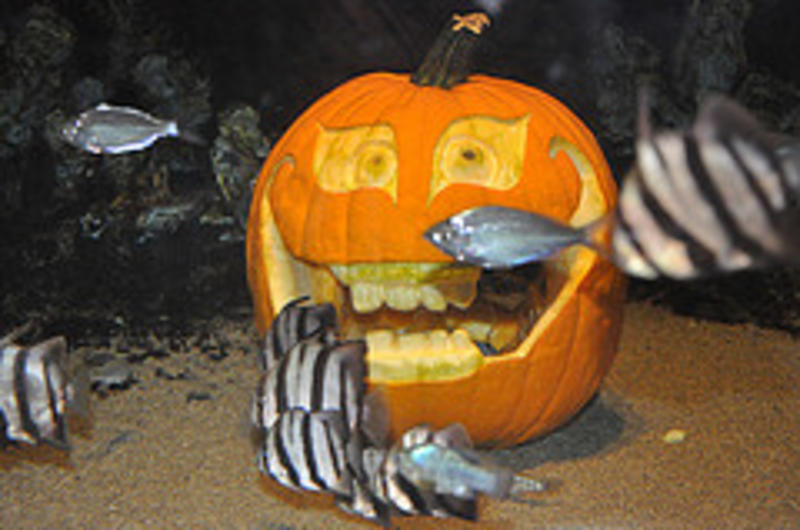 Virtual Tricks & Treats in the Animal Kingdom
Are your travel plans still on hold? The NC Aquarium at Fort Fisher is brewing up a spine-tingling virtual trivia game night for the 21 and older crowd, too. Daring participants can take part in wild and wicked trivia delivered virtually during "Game Night Untamed," facing the eerie aspects of the animal world through gameplay and enchanting creature features. Individuals or teams of friends and family take on the virtual crowd. Costumed participants may receive bonus points! Pre-registration is required.
Schedule:
The event takes place online from 7-9 p.m. on October 15.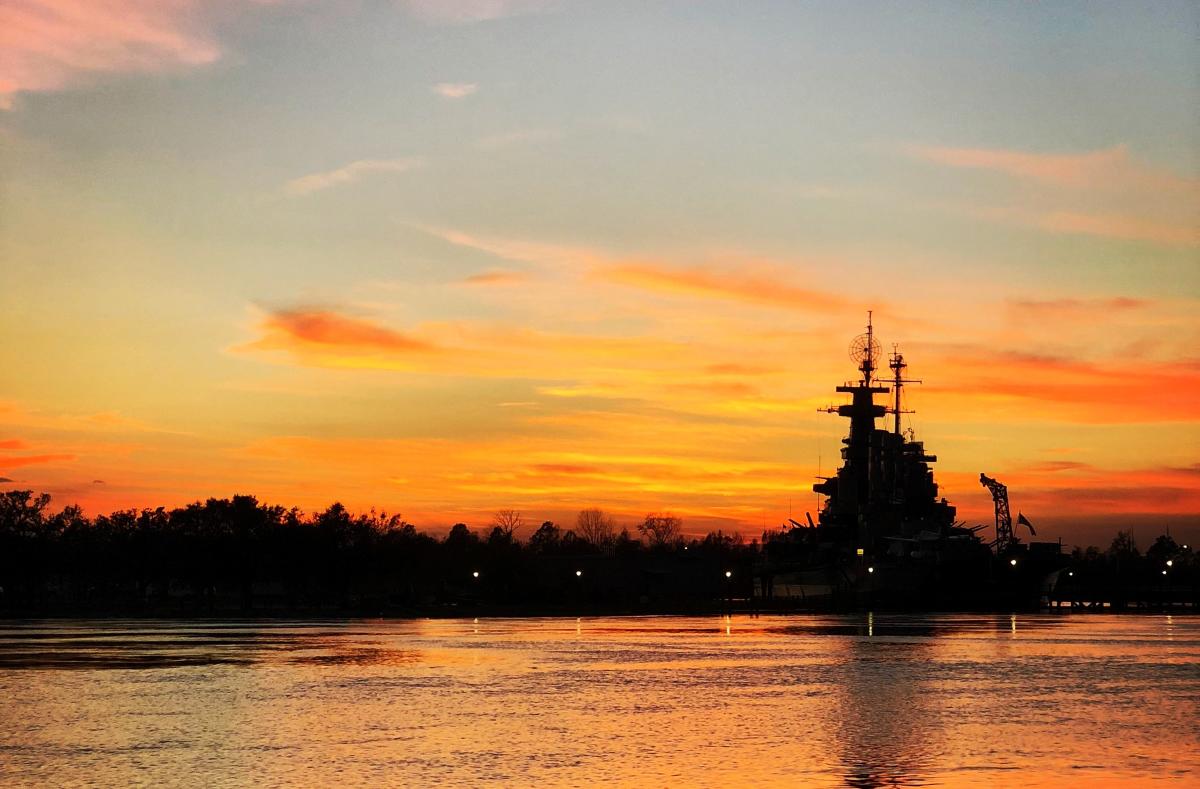 Calling All Ghost Hunters
Can't make it for Halloween weekend? Participate in a Paranormal Investigation, Nov.21 aboard the Battleship NORTH CAROLINA. Amateur and experienced ghost hunters are invited to lock down with the stars of A&E's "Ghost Hunters," Daryl Marston, Brian Murray, Richel Stratton, and Mustafa Gatollari.
Schedule & Admission:
The event takes place on November 21 from 7 p.m. to Midnight aboard the Battleship NORTH CAROLINA
Ages 16+ are welcome. The cost starts at $99
Tickets include a Q&A, meet and greet, photo ops and the investigation