Wilmington's Famous Film and TV Sites
Tour "Hollywood East"
"Hollywood East" and "Wilmywood" are names that have been attributed to Wilmington through the years. With a long list of film and TV credits to its name and home to Screen Gem Studios, the Wilmington area has served as the perfect backdrop for blockbuster movies, TV shows and indie productions alike since the early 1980s.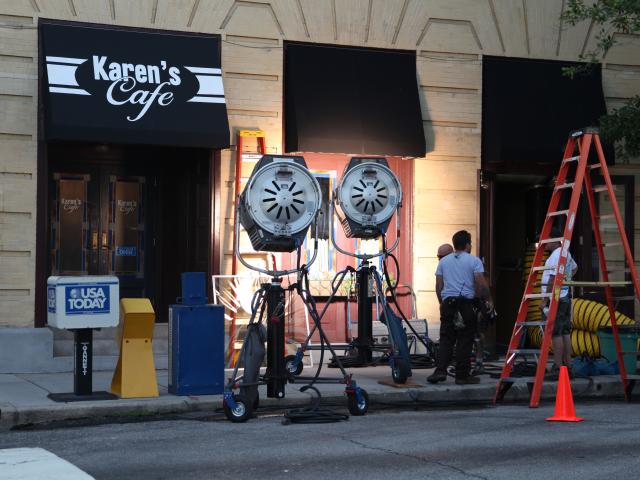 Top Film & TV Locations
Lace up your walking shoes, print this guide and head out on a self-guided film location scouting adventure through Wilmington and our Island Beaches. With more than 400 film and TV credits to our name, there are plenty of famous—and infamous—sites to discover.
Head to Airlie Gardens to see famous film locations from "King Kong Lives," Nicholas Spark's "The Choice," the "Sleepy Hollow" TV series, and more with their Filmed at Airlie brochure.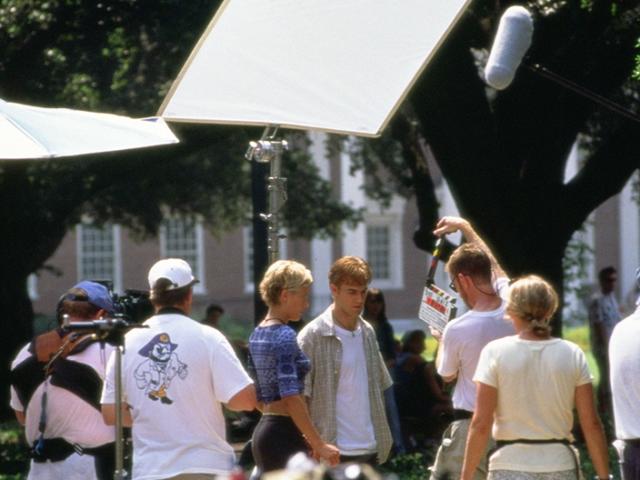 Dawson's Creek Locations Tour
Transport yourself from Wilmington to Capeside with this self-guided tour of dozens of locations made famous by the popular WB series. Follow a mapped walking tour of locations in downtown Wilmington, and then head to midtown and our island beaches for more.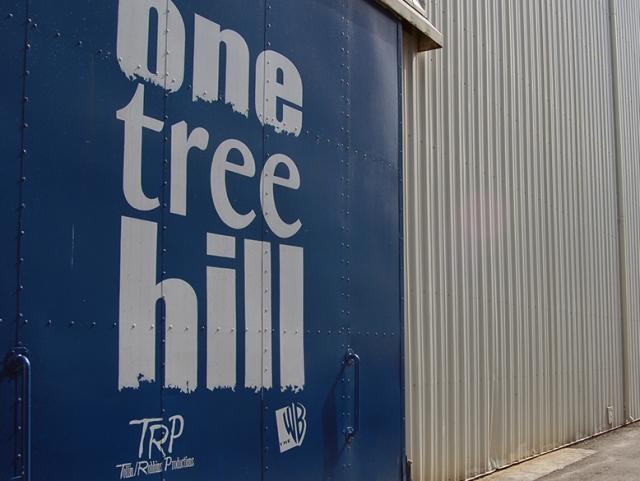 One Tree Hill Locations Tour
You'll think you're back in Tree Hill as you make your way through Wilmington and our Island Beaches with the self-guided One Tree Hill locations tour as your guide. Take a self-guided walking tour of downtown Wilmington and see highlights of other filming locations around the area.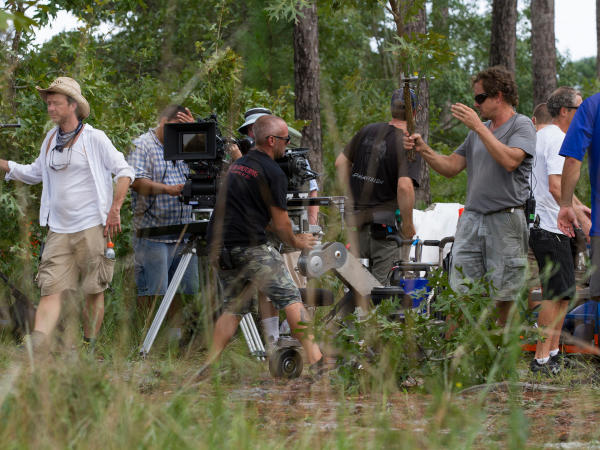 Current Productions
"Boys of Summer," an indie fantasy adventure thriller will begin production in Wilmington December 2021. Rising actor Mason Thames from "The Black Phone" joins Academy Award- winning director and actor Mel Gibson in this upcoming movie project. The plot follows a local boy who begins to suspect a supernatural entity may be hunting the children on Martha's Vineyard. After his best friend mysteriously disappears, he teams up with a detective, and they soon find out they are on the path of a witch who recently retired to the island.
The Netflix feature film "Florida Man," which stars actor Edgar Ramirez from the Netflix movie "Yes Day" and actress Jennifer Garner, is currently in production. Ramirez, a two-time Golden Globe nominee, plays a former cop who travels from Philadelphia to his home state of Florida for a quick gig. His job is to hunt down a mobster's fugitive girlfriend, but it turns into a long journey of buried family secrets.
Netflix's newest mystery thriller, "Echoes," is currently in production in Wilmington and stars Matt Bomer from "White Collar" and Michelle Monaghan from Netflix series "Messiah." The storyline includes two identical twins, Leni and Gina, who share a dangerous secret. Both have secretly swapped lives and are living a double life as adults. Everything is perfectly choreographed until one of the sisters goes missing.
Starring Oscar-nominated actors Michael Shannon as George and Jessica Chastain as Tammy, the Spectrum Originals series "George and Tammy" is currently in pre-production in Wilmington. The series will follow the marriage of country music couple George Jones and Tammy Wynette and is based on the book written by the couple's daughter, Georgette Jones.
Director Andy Fickman's next work, "One True Loves" is currently filming in Wilmington. Starring Broadway actress Phillipa So and Marvel star Simu Liu, the film follows the story of Emma, a young woman whose high school sweetheart goes missing on their wedding anniversary. When her husband is found alive years later, Emma, newly-engaged to another man, must choose between the two.
The Fox Entertainment drama television series, "Our Kind of People," stars Yaya DaCosta who was most recently on "Chicago Med" and Morris Chestnut who is currently starring in "The Resident." The series is in production in the Wilmington region, and follows a single mom who moves her family to the island of Martha's Vineyard in Massachusetts, with hopes of taking her natural Black hair-care line to the African American elite there.
The Netflix featured film "Along for the Ride" filmed in Carolina Beach, Kure Beach and Wilmington. The storyline is set in a charming beach town and based on the popular young-adult novel written by Sarah Dessen. The cast includes Andie MacDowell, Kate Bosworth, Dermot Mulroney, Emma Pasarow and Belmont Cameli. In the film, a teenage girl spends a summer with her father and step-family at the beach, where she meets an adventurous boy who encourages her to try new things. Film locations include the Carolina Beach Boardwalk, Kure Beach Fishing Pier and many nearby businesses.
"I.S.S.," a space thriller following astronauts who receive a distressing message from Earth, was filmed in Wilmington. Put on by LD Entertainment, the movie stars Chris Messina and Pilou Asbaek and is directed by Gabriela Cowperthwaite.
Oscar-winner Russell Crowe is starring in the upcoming horror film "The Georgetown Project" (working title) produced by Kevin Williamson ("Dawson's Creek", "Scream", "I Know What you Did Last Summer") and filmed in the Wilmington area. Russell Crowe plays a troubled actor who begins to unravel while shooting a horror film.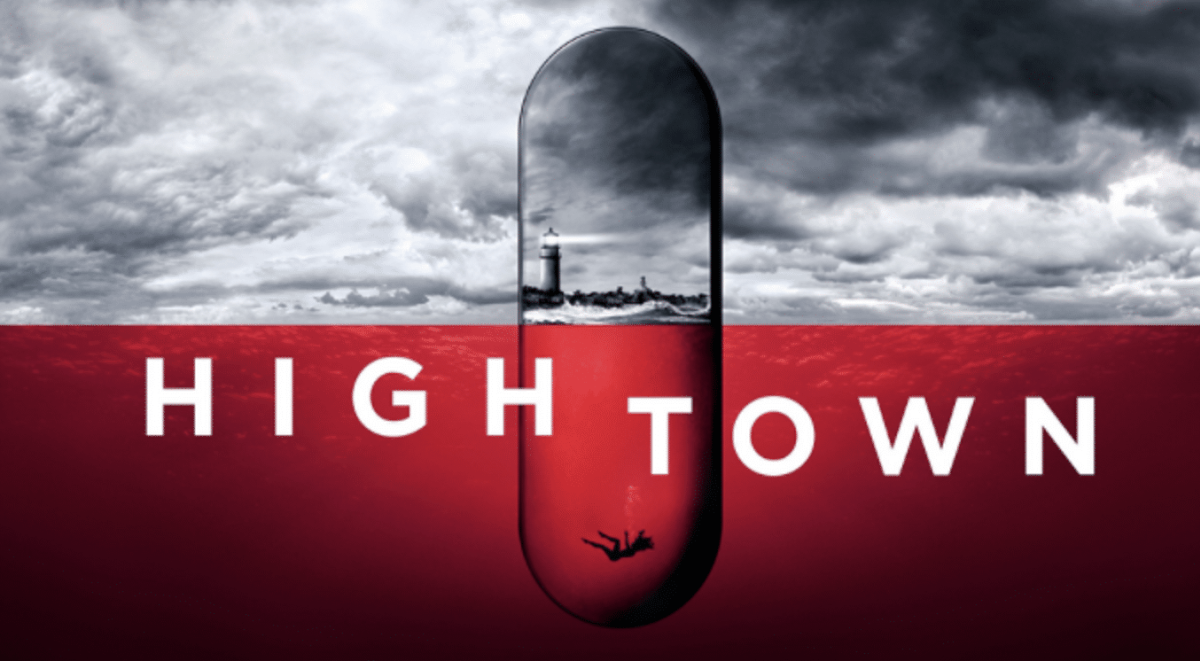 The second season of the Starz series "Hightown," was filmed in Wilmington. The television drama continues the story of a woman's journey to sobriety that is overshadowed by a murder she feels she must solve.
Knife-wielding Michael Myers came to Wilmington as the sequel of the horror movie franchise "Halloween" continued with "Halloween Kills." Befitting setting given Wilmington has been named one of the most actively haunted cities in the country. Jamie Lee Curtis, who starred in the original "Halloween," continues her role as Laurie Strode. "Halloween Kills" is out now in theaters and on the streaming service Peacock.
The legendary horror movie franchise "Scream" and its latest movie version was filmed in Wilmington. Spyglass announced the fifth film in the "Scream" franchise, bringing back Courtney Cox, David Arquette and Neve Campbell, who play the characters Gale Weathers, Officer Dewey Riley and Sydney Prescott. Dylan Minnette and Mason Gooding are also among the cast. Prescott, Riley and others fight for their lives against the famous Ghostface killer. The theatrical release is scheduled for Jan. 14, 2022.
Hulu's original show "Everyone is Doing Great" debuted in January 2021 and was filmed in Wilmington. One Tree Hill fans will recognize the show's top stars, James Lafferty and Stephen Colletti as the characters Seth and Jeremy. In the show, the friends enjoyed the success of 'Eternal,' a hit television vampire drama. Five years after their show has ended, they lean on each other as they awkwardly navigate the perils of life and love in a late coming-of-age. The series stars James Lafferty, Stephen Colletti, Alexandra Park, Cariba Heine, Karissa Lee Staples and was created by James Lafferty and Stephen Colletti.
Other recent productions include the films "Words on Bathroom Walls" and "Uncle Frank," along with TV series "Swamp Thing" and "This Country."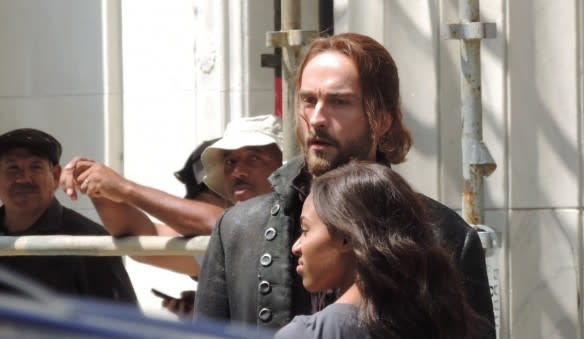 Stars of Wilmington Film
You'll be surprised by the number of Hollywood stars who have filmed in Wilmington and our Island Beaches. Browse through an extensive listing of 64 Hollywood stars, including many Oscar (and Grammy and Tony) winners, who've worked on productions filmed here and see how many you recognize.
You Might Also Like...
Celebrate the spirit and artistry of film at one of our renowned film festivals.
View Events Calendar
See Wilmington's complete list of 400+ credits by exploring the Film Commission's website.
Wilm on Film
Explore by horse-drawn carriage or Segway adventure and set sail on water tours.
Explore Now