Wilmington, North Carolina is among the most historically significant African American regions in the United States, with ancestry dating back to the 1700s. Throughout the year there are museum exhibitions, theme tours and events that interpret Wilmington's African American history. Here's a roundup of activities—many of which are virtual this year—that celebrate African American heritage during February, which is nationally designated as Black History Month.  
Events
Black History Month Private Tours at Poplar Grove
Poplar Grove Plantation, February 1 - February 27
During the month of February, private tours by advance registration are available to discover the history of the Gullah Geechee culture that transcended enslavement, including the various roles, skills and talents in the management and production of peanuts at Poplar Grove.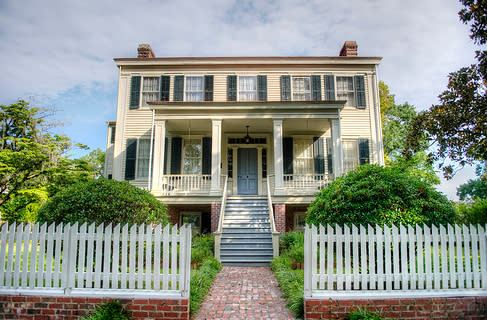 Thalian Hall Film Screenings
Visit historic Thallian Hall Center for the Performing Arts for film screenings all month long, at 2 p.m. and 7 p.m. All seating is socially distanced, with measures in place to limit patrons crossing paths when entering or exiting. The auditorium and all public spaces are sanitized thoroughly between each screening, and masks are required unless eating or drinking. Concessions are available, including beer and wine for 7 pm screenings.
"The Wiz" (1978) February 1 & 2  
"Do the Right Thing" (1989) February 3 & 4
"Guess Who's Coming to Dinner" (1967) February 8 & 9 
"Dreamgirls" (2006) February 17 & 18
"The Color Purple" (1985) February 22 & 23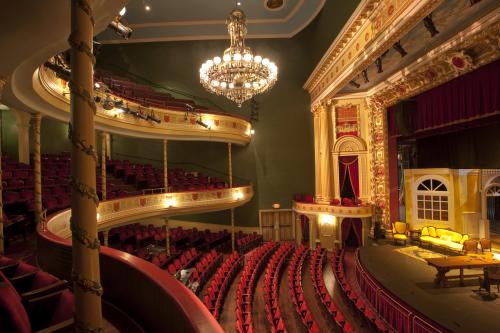 Free People of Color History Conversation
Cape Fear Museum of History ZOOM Virtual Event, February 5
 In 1860, 12 percent of the free people of color in slave states lived in North Carolina. Join University of North Carolina Greensboro professor Dr. Warren Milteer (author of North Carolina's Free People of Color) and Cape Fear Museum on Zoom for a conversation about the lives of free men, women, and children of color in our region.  
Black History Month Ten Tour
Historic Wilmington Foundation, February 7
The Historic Wilmington Foundation is partnering with Islah Speller, founder of the Burnett-Eaton Museum Foundation and Journey Wilmington's African American History Tour Guide, to host a Ten Tour honoring Black History Month. Islah's "Sugar Hill Tour" is limited to 10 people.
ONGOING TOURS 
Bellamy Mansion Museum of History & Design Arts
Designed with Greek Revival and Italianate styling, this 22-room house was constructed with the labor of both enslaved skilled carpenters, and local, freed black artisans. On the northeast corner of the lot stands the original brick slave quarters, which is among the most well-preserved urban slave quarters in the country. Two tour options are available throughout the day: an audio tour accessible with any Smartphone or self-guided paper tours.
Guide to Wilmington's African American Heritage
Access this free downloadable guide to the 1898 Memorial, churches, cemeteries, Orange Street Landing at Cape Fear (a National Underground Railroad Network to Freedom site), historical markers and more.  
Virtual Tours by the African American Heritage Foundation of Southeastern N.C.
Three online tours with maps, and an oral history narrative, offer historical perspectives of Wilmington's African American history. 
ONGOING EXHIBITIONS 
Cameron Art Museum 
Black Art Matters. Be challenged by artist Willie Cole's Blackronyms: blackboards with word prompts such as CIVIL, RIGHTS, WHITE, BLACK that encourage a response from the viewer. The artist openly invites us to study the blackboards, pondering what democratic ideals and equality might be one day.  Although the artist grew up in Newark, NJ, he traces his family roots to nearby Brunswick and Columbus counties. Admission charge. Cameron Art Museum. 
Cape Fear Museum of History & Science 
Cape Fear Stories: permanent gallery features a selection of stories of the region's African-American population post-emancipation, the Wilmington Massacre and Coup of 1898, up to the present. Other exhibits feature famous Wilmingtonians such as basketball superstar Michael Jordan and barrier-breaking tennis great Althea Gibson. Included with admission. 
Williston Auditorium: Education in Wilmington has a long, rich tradition, and the name "Williston" has been associated with schooling here since the 1860s. What began as an American Missionary Association school became — between 1923 and the day it closed its doors in 1968 — the only high school for African Americans in New Hanover County.  
CFM Online Exhibitions: A story of slavery and a failed flight towards freedom; A Manly Family Scrapbook; 1898 Wilmington massacre and coup d'etat timeline and map;   
University of North Carolina Wilmington (UNCW)
Black History Virtual Exhibit: Black students, scholars, and leaders have made significant contributions to UNCW and our surrounding community. To celebrate the courage and tenacity of those who led the charge towards their right to higher education, UNCW's Office of the Arts has curated a revolving exhibit that highlights the trailblazers of the past and present, and exposes the challenges they overcame.   
UNCW Black Lives Matter Banner Virtual Gallery: This exhibit is not a substitute for the physical presence of the banners on the UNCW campus; it is an archive to commemorate the members of our community who showed solidarity.