More Than a Film Festival, Cucalorus is an International Celebration of Filmmaking, Performance & Technology in Wilmington, NC
For 22 years, the Cucalorus Film Festival has been held in Wilmington's river district, showcasing international and independent films and testing the boundaries of the typical film festival. Bold film selections and innovative multi-media events like Dance-a-lorus and Visual/Sound/Walls have defined the festival for more than two decades.
But it has been much more than a film festival for many.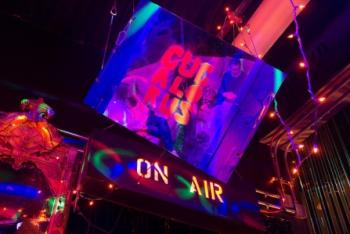 When I attended my first Cucalorus in 1997, I had just graduated from Duke University and returned to Wilmington to work in the film industry. The young Film Festival had emerged quickly as the most exciting new event in the port city. Without any real formality, I became the Director (later Executive Director) of Cucalorus sometime near the end of 1999. I was joined by other young creatives who wanted the freedom to work for themselves and who maybe didn't need the stability of a real job. Together we crafted something rather unique. We weren't burdened by years of experience and so we made it up as we went along. The foundation that Twinkle Doon set in motion kept us on track as we tinkered and tested new ideas. TIME Magazine and MovieMaker and others have tracked the festival's growth, calling it a 'summer camp for filmmakers' and even 'a festival for the rest of us.'
Three years ago, after being encouraged by visionary local business leaders like Brett Martin and Joe Finley, Cucalorus launched the Cucalorus Connect Conference through a partnership with tekMountain and UNCW's Center for Innovation and Entrepreneurship.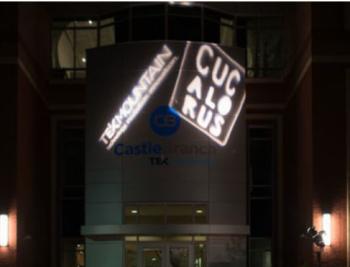 Some people might have wondered why a film festival like Cucalorus would add a tech conference, but for me, it was the organization's natural evolution. Cucalorus has always been more than a film festival and has always been a fierce champion of innovation and creativity, often at the crossroads between technology and entertainment.
You can look back to the release of the Quicktime file format by Apple in 1991 as a significant technological marker for the emergence of film festivals. It revolutionized the indie film production scene, and with the invention of email as an easy way to communicate with people all over the world, the film festival industry was born in the 1990s. Brand new events like Cucalorus and SXSW created a showcase for the explosion of production created by these technologies and the innovative artists (bold entrepreneurs themselves) who used this new freedom to experiment and push the art form.
So it was an easy sell when people from the innovation economy in Wilmington wanted to build a tech conference under the Cucalorus brand. I knew it would take a few years to fully develop the Connect Conference, so I was careful to prep those early supporters that we needed to be in this for the long haul. Thanks in large part to our new Connect Executive Board President Tom Looney (who worked for Steve Jobs for many years), we've now crafted a conference that spotlights the best parts of our current economic identity and then points us toward an innovation-led future driven by traded sector companies. Given that Cucalorus emerged as a result of technology, it makes sense that we're hosting a tech-focused conference looking at how the connected digital economy changes the way we live, work, and play.
What you'll see today, at this year's event and on our website, is a re-branded Cucalorus Festival with three main programs: Film, Stage and Connect. This transformation is the direct result of our work in developing the Connect Conference. The companies we've showcased and the data-crunching creatives who have come together to support this evolution were bold enough to believe that we could become a major international, or even better - three major international events under one umbrella. So today, we are the Cucalorus Festival.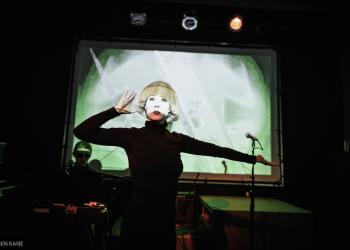 The Stage Experience is the newest program but contains many of the festival's most cherished traditions. A reframing if you will, of the hidden gems that we developed under the film festival model that encouraged dance, theatre, performance and comedy (even if sometimes by mistake). With both of the new programs, we were also keenly aware that our laboratory, downtown Wilmington, was changing for the first time in many years. New venues and new hotels have expanded the scale of possibilities, and anyone who has worked at Cucalorus can tell you that we're an ambitious bunch. Nothing is impossible at Cucalorus; we encourage a sort of blue-sky mindset where anything is possible and failure is a necessary ingredient in reaching the next step.
One of the things we hope happens for you, for the community who has supported Cucalorus, is that you re-imagine what Cucalorus means. We're not the scrappy little film festival you fell in love with 10 or 15 years ago. We do hold a festival for five days in November—one that we hope will change the way you think about Wilmington (both our economy and our culture) and connects you to the rest of the world through new stories and new ideas. But the Cucalorus Foundation, the non-profit that makes this all happen, is also a learning institution and an economic development agency. Every year, behind the scenes, we're training a new class of young leaders, many who have recently graduated from local colleges and universities, and so we create a space for learning and taking risks, providing hands-on training experiences in fields like finance, marketing, public relations, community organizing, and event planning.
What can attendees expect at the new Cucalorus Festival?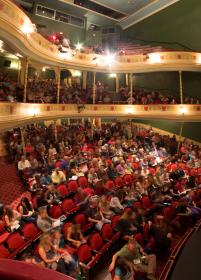 First of all, you can expect the same great cinema that you've come to love. We're showcasing more than 300 new films this year with a nice selection of festival favorites like Princess Cyd, from festival alum Stephen Cone and The Light of the Moon starring TV star Stephanie Beatriz. The festival schedule also includes a healthy number of premieres. The World Premiere of The Definites by Canadian filmmakers Hannah Cheesman and Mackenzie Donaldson will take place Friday, November 10 on the main stage at Thalian Hall at 7:15 pm. The International Premiere of Ginger Nation, a hilarious comedy routine about the oppression of redheads, will take place on Sunday at 4:30 pm in Thalian Black. Add more than 19 shorts blocks and you have a cinematic overload.
On Thursday and Friday, the Connect Conference takes place at Cape Fear Community College's Windell Daniels Hall (Union Station) with keynotes from Corning, GE Hitachi Power, George Taylor and more. This year's conference focuses on the connected digital economy and will also include the first class of our Emergent Leadership Fellows, recognizing individuals who have earned influence and power in the community through years of hard work. This year's inductees include Brett Martin, Rob Kaiser, Susi Hamilton, Travis Corpening, Scott Moody, and Dr. Stephen Harper. A wellness lounge and a party at the Bellamy Mansion celebrating our local shellfish growers will add to the packed two-day schedule for Connect.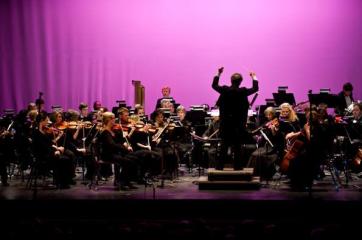 And to round out your festival experience, Cucalorus Stage presents a broad range of dance, theatre, music, comedy, and performance. The Wilmington Symphony's Wilson Center performance on Saturday, November 11 is an official Cucalorus Stage event. You got that right—the Symphony does Cucalorus! All passholders get in without a ticket to the 7 pm performance at Cape Fear Community College's new, state-of-the-art performance venue. Stage also includes award-winning shows from the global fringe circuit like Labels, Zeppelin Was A Cover Band, and Americana Psychobabble. The highlight of the stage program is the late, late-night Emcee Showcase, an open mic and cabaret mash-up of all the talented artists who introduce events at Cucalorus taking place at TheatreNOW.
To find out about all of the events planned for this year's Cucalorus Festival (November 8-12), visit cucalorus.org . And definitely drop by Jengo's Playhouse (at 815 Princess Street) if you need guidance navigating the festival's many choices. There's nothing I like more than taking both festival vets and first-timers on a walking tour through the festival schedule—every tour digs up another discovery.