With a comfortable year-round climate, nearby island beaches, a fun downtown with an award-winning Riverwalk and tons of restaurants and live entertainment, it's easy to see why people like to visit Wilmington.
As a 'local' who has lived here off-and-on for around 15 years, one of my favorite memories was a 'staycation' on the Wilmington riverfront. Our condo overlooking the Cape Fear River was ideal for happy hour and watching the sunset, and it was within walking distance to everything downtown. Whether you prefer a modern suite or a spacious historic property, there are several vacation rentals to choose from in the historic district.
From the river to the sea, rental options range from apartments and small dwellings to contemporary-style houses and larger homes that can accommodate multi-generational family vacations. A vacation rental can be a great option, especially for extra space to relax and hang out, access to a full kitchen, and privacy from other vacationers.
Here are a few vacation rentals that make me wish I had time for another 'staycation' in Wilmington:
Water Views:
Vacasa Rental Management offers suites with balcony views of the Cape Fear River and a short walk from local restaurants, nightlife options and the new Riverfront Park amphitheater.
Walkability: 
If you don't want to deal with driving, the Beacon House Inn City Flat and The Gallery Vacation Rental are a quick walk from the Riverwalk, art galleries, shopping and dining options.
Family Retreat: 
The kids will approve of Uncle Horatio's with its saltwater pool and outdoor playset.
As Seen on TV/Film: 
Fans of "One Tree Hill" who stay in a restored 1940's home known as Tree Hill Chill will enjoy being steps away from the show's iconic bridge.
Historic Appeal: 
If you love older homes and cobblestone streets, consider adding the Cumming-Taylor house or a suite in an 1850s historic home to your list.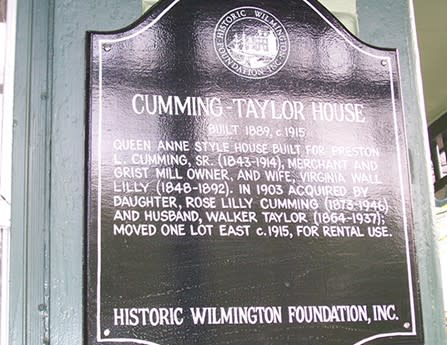 Pet-Friendly: 
Nacho Mama's NC is an eclectic rental provider with a variety of pet-friendly choices.
Original Design: 
Station No.2 is a renovated fire station with a two-bedroom vacation rental and an events venue for intimate weddings and special occasions.