Mild temperatures and less crowds make Wilmington and its Island Beaches ideal for getaways year-round. You might think 'snow' when you think winter, but here the temperature from December to February averages in the 50s, making it easy to get outside and take in the natural beauty coupled with indoor activities.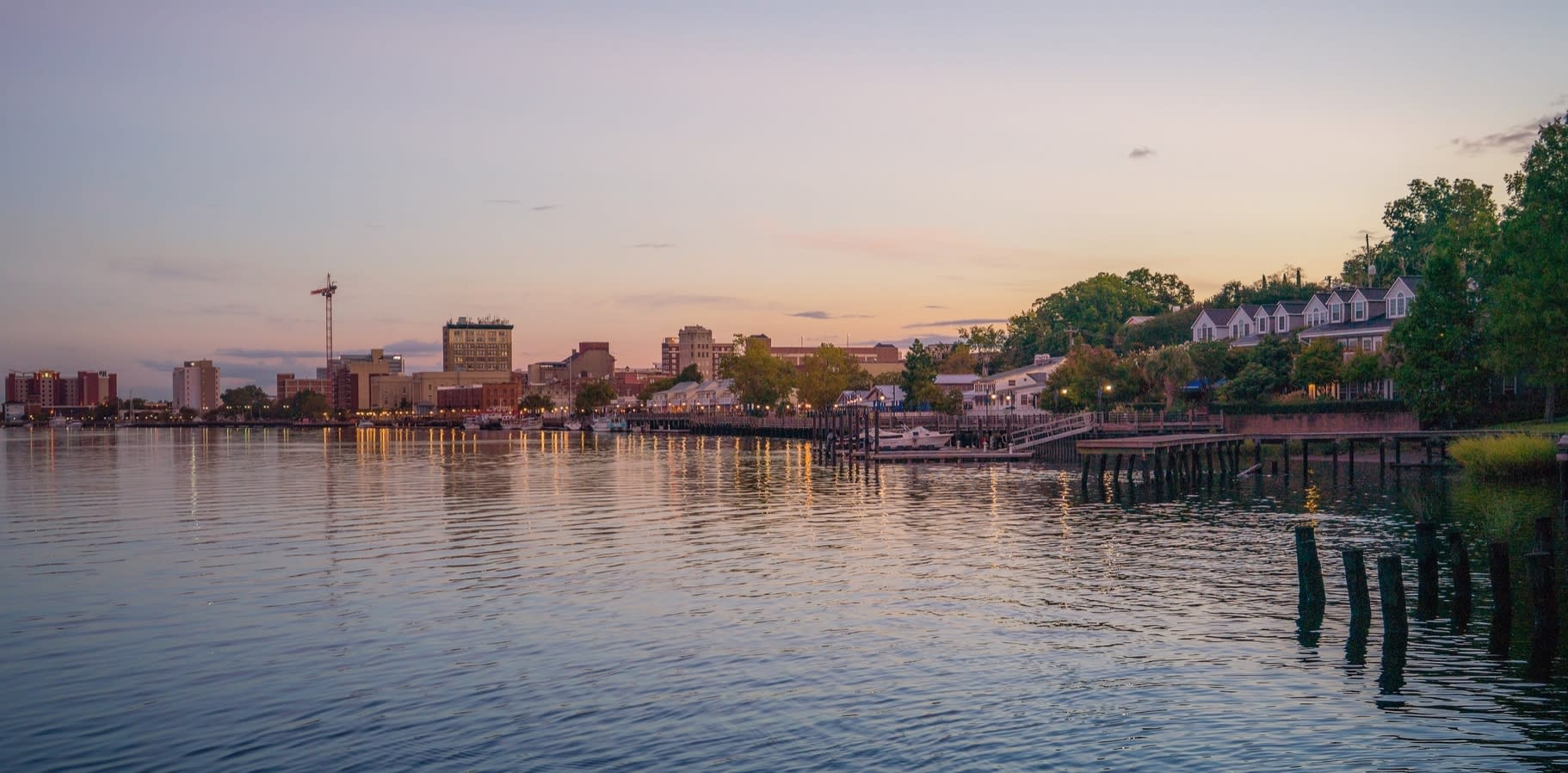 Soak in the culture of historic downtown Wilmington on the nearly two-mile Riverwalk. Browse a variety of stores in The Cotton Exchange as you weave your way through the eight 19th and early 20th century buildings that used to be home to the largest exporter of cotton on the east coast until its dissolution in 1950 and today make up this historical shopping complex. Head over to Bespoke Coffee & Dry Goods, warm up with a cappuccino and people watch the lively brick-lined streets of downtown from the floor-to-ceiling windows.
Lower temperatures leave everyone craving good old-fashioned comfort food. Indulge in shrimp n' grits from a Wilmington staple, Dixie Grill, or a filling brunch at The Basics, where dishes like southern benedict, French toast and the B.E.L.T, a classic BLT sandwich topped with a fried egg, are anything but basic. Up the flavor, spice and heat at Indochine and enjoy whimsical décor paired with delicious, authentic Thai food.
There are plenty of indoor options to stay entertained during the winter. Cameron Art Museum features rotating exhibits like Recovery in Flight: The Sculptures of Grainger McKoy and Nearer to Nature and Illumination. Visit the full-service CAM café for brunch, lunch and dinner or enjoy a glass of wine and live music Thursday evenings. If you are visiting with the little ones, have a blast at the Cape Fear Museum of History and Science learning about the giant ground sloth and let their imaginations take flight with a number of interactive exhibits encouraging both fun and education.
Shorter days and long nights keep the fun going in the evening with an assortment of nightlife. Stay warm and cozy in the upstairs sofa bar at Caprice Bistro and enjoy an array of appetizers, wine and cocktails. Hiding away indoors can be fun at local speakeasies like Tails Piano Bar and Lounge and The Blind Elephant. For the cocktail connoisseur, drinks like the 'Pretty Pretty Princess' and 'Bananas and Pajamas' will have you wanting to spend an evening at KGB. Social butterflies love Blue Post Billiards where you can shoot pool in the main bar area, enjoy the indoor arcade room or hideaway in the original covered alley draped in paper lanterns and lined with comfortable furniture.
With the largest historic district in the state, Wilmington is a perfect getaway for the history buff. Tour the only colonial-era structure in Wilmington open to the public, the Burgwin-Wright House and Gardens, then fast forward in time to the Victorian-era Bellamy Mansion. Take in both history and live entertainment at Thalian Hall Center for the Performing Arts, one of the oldest theatres in the country, or cuddle up with your S.O. on a horse-drawn carriage tour of our 230-block National Register Historic District.
On those warmer winter days, enjoy stunning water views and year-round greenery at one of the many parks and gardens. Explore the 250-acres of Greenfield Lake, weave your way around the 5-mile biking/walking trail or take in unique fauna and flora found yearlong at both Airlie Gardens and New Hanover County Arboretum. 
Wilmington's three island beaches radiate summertime vibes well into the winter. Visit Kure Beach to see an array of coastal and freshwater wildlife at the NC Aquarium at Fort Fisher or take advantage of a warm winter day and stroll along The Loop at Wrightsville Beach. Carolina Beach offers outdoor adventure at Carolina Beach State Park with plenty of ways to reward yourself after by grabbing a local beer at Good Hops Brewing.
This winter, if you're looking to get inside, outside, or a combination of both, Wilmington is an inviting winter getaway where all of your favorite summer destinations are still vibrant.